Mobile Magazine: Celebrations as we mark our 3rd birthday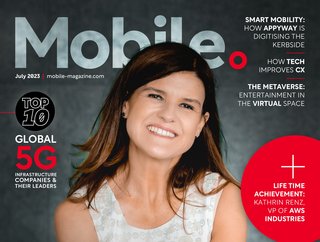 Mobile Magazine July 2023
As we celebrate Mobile Magazine's birthday this week, we take a look back on our highlights over the last three years
How has it been another year? This week is a big one for us here at Mobile HQ as we celebrate yet another milestone for our publication.
Since launching in July 2020, we've come a long way, so we're taking this as an opportunity to reflect on our journey and celebrate our successes over the last 12 months.
Here, you'll find our favourite and best-performing content from the past year, including stellar interviews, eye-catching magazine front covers and celebrations of the industry's best.
Our top feature interviews
We explore some of our most successful reports from the last year of content, as published in Mobile Magazine.
DISH: Taking over the US' Wireless Market with Open-RAN Tech
Back in September, DISH Network had its eyes on taking over the Wireless Market in the USA with Open Radio Access Network Technology. Three of its top team sat down with Mobile Magazine to talk about how the brand set itself apart from competitors for the benefit of its clients.
Watch our interview with DISH's execs here or click here to read the report.
Vodafone Ziggo: A driving force of Dutch digitisation
For such a technologically advanced telco, the mission of VodafoneZiggo reads rather poignantly and humanely in its message:
'In the end, life is all about feeling connected. With each other, with loved ones, friends and family. With the things that matter to them. So they can fully enjoy everything the world has to offer. And people, companies and society can progress. Enjoyment and progress with every connection.'
Last year, the organisation won the umlaut 'Best fixed network score' from the Accenture-backed benchmarking awards. Umlaut is an independent German group that carries out mobile benchmarks, and last year was the debut for the category of 'fixed networks'.
T-Mobile: Bridging gaps for a more inclusive tech industry
T-Mobile's mission is to be the best in the world at connecting customers to their world. The company launched Project 10Million in 2020, setting the audacious goal of providing ten million students with a free hotspot, free or highly subsidised data plans and access to laptops and tablets. Through this nationwide program, T-Mobile has invested $3.65bn in services to connect more than 4.3m students.
In addition to the important work of helping to bridge the digital divide, the company is also focused on advancing diversity, equity and inclusion in our workforce and beyond, with people at the heart and soul of the enterprise.
Watch our interview with Robinson, Senior Vice President of Network Engineering, Operations and Transformation at T-Mobile here or click here to read the full report.
Ninian Wilson, Global Supply Chain Director & CEO of Vodafone Procurement Company sat down with Mobile Magazine about why problems are an opportunity to create competitive advantage.
Vodafone was among the first organisations to see procurement as something more than a mere cost control centre – eleven years before the supply chain shocks of the pandemic prompted organisations the world over to follow suit.
Wilson and his team now manage a spend of around €24bn across the company, and, as well as marshalling spending with suppliers worldwide, support the needs of its operating companies and group functions, in addition to selling procurement services to third parties
Watch our interview with Wilson here or click here to read the full report.
Digitally enhancing Brunei with UNN's modernisation journey
UNN's CFO, Bernd Flack and Head of Controlling, Kelly Ngo outline how the company support WAWASAN 2035 through education, innovation, and modernisation.
Established in 2018 to support Brunei's development, Unified National Networks (UNN) looks to develop and boost the country as it follows its WAWASAN 2035 programme for a better future.
Wholly owned by His Majesty's Government of Brunei Darussalam, UNN is recognised as a government-linked company under Darussalam Assets (DA). Supporting an active part of business development, the finance department provides valuable information for decision-making, sales, operations, and reporting.
Watch our interview with Flack and Ngo here or click here to read the full report.
The Mola experience: Technology as an art form
One of South-East Asia's leading Over-the-Top (OTT) multimedia companies, Mola, reached Singapore and Malaysia in November 2021 offering expanded entertainment choices while focusing on interactivity and engagement initiatives.
An agile and innovative business, they have been praised for their content ideas (song requests at live concerts anyone?) and sheer scale of content offering for their audience. These include premium series and movies by top filmmakers such as Yellowstone, Catch 22 and For Life, and live sports events like UFC, Bellator MMA, Belgian Pro League, French Cup and Serie B.
Read the full report here.

Our trailblazers
Our lifetime achievement segment - previously known as trailblazer - celebrates industry professionals forging a pioneering path in the industry, setting exemplary examples for others and making the telecommunications sector a better place.
As the CEO of Siemens USA, Humpton is a role model for women in tech and leadership positions across the globe.
Humpton leads Siemens' strategy and engagement across the US market. Her primary focus is firmly set on growing human capability through technological development. To achieve this as efficiently as possible, she is a passionate supporter of increasing diversity and inclusion in the workplace, and STEM education.
Read more about Humpton from page 18 in September's Mobile Magazine here.
Paving the way for the digital transformation of, and the 5G rollout in, Africa, Cuba is instrumental in addressing the global data gap and a role model for the world's women in tech.
Her outstanding telecoms experience has made her one of Africa's most influential business leaders, a key driver of the continent's 5G rollout, and a figurehead for improving diversity, equity and inclusion across the industry.
Read more about Cuba from page 16 in November's Mobile Magazine here.
Fedele is a board member of Women in Cable Telecommunications as well as the Founder of influential self-growth platform Twofeetin and is a firm advocate of corporate wellness.
She founded her own self-growth platform in 2021 to help users 'discover and demystify all things personal development' in a bid to make personal roadmaps clearer and give users the tools that they need to create more fulfilling strategic goals.
Despite entering the telecoms sphere through an unconventional route - following 10 years with healthcare giant Bupa - Fedele's mark on the industry is undeniable, before moving to clean energy firm Egg in June.
Read more about Fedele from page 14 in January's Mobile Magazine here.
Nakagawa took up the Chief Sustainability Officer post in January, placing Nakagawa as a critical player in the green initiatives of the entire industry.
Nakagawa boasts over two decades of experience in the environmental and sustainability field, most recently working in the role of Special Assistant to the President, and Senior Director for Climate and Energy on the National Security Council at the White House.
With Microsoft being the largest carbon removal purchaser in the world, excitement continues to mount as to how the company continues to advance its ESG initiatives under Nakagawa's leadership.
Read more about Nakagawa from page 20 in March's Mobile Magazine here.
At the start of this year, Google promoted the former head of its international cloud business to the role of President of Google Cloud International. Prior to taking on this leadership role at the global tech giant, Fox-Martin led Google's EMEA region, served on the Executive Board of SAP SE, and held a number of key leadership roles at Oracle.
What makes her success all the more impressive, however, is the fact that she actually started her career as a secondary school teacher.
Read more about Fox-Martin from page 16 in May's Mobile Magazine here.
July 2023 - Kathrin Renz, Vice President at Amazon Web Services (AWS)
With a stellar career spanning more than 20 years in senior leadership positions across the mobile industry, Renz characterises herself as "a cosmopolitan person and an international citizen" and said in a magazine interview: "I am passionate about creating value, generating growth, and expanding into technologies that have a positive impact on people's lives."
A self-proclaimed customer-obsessed person, Renz is an engineer at heart and by trade, using her skills to fuel her passion for solving customer problems and addressing industry specific needs, supporting transformation and, in turn, helping customers save money, invent more quickly, and transition to the cloud.
Read more about Renz from page 16 in July's Mobile Magazine here.
Our covers
September 2022​​​​​​​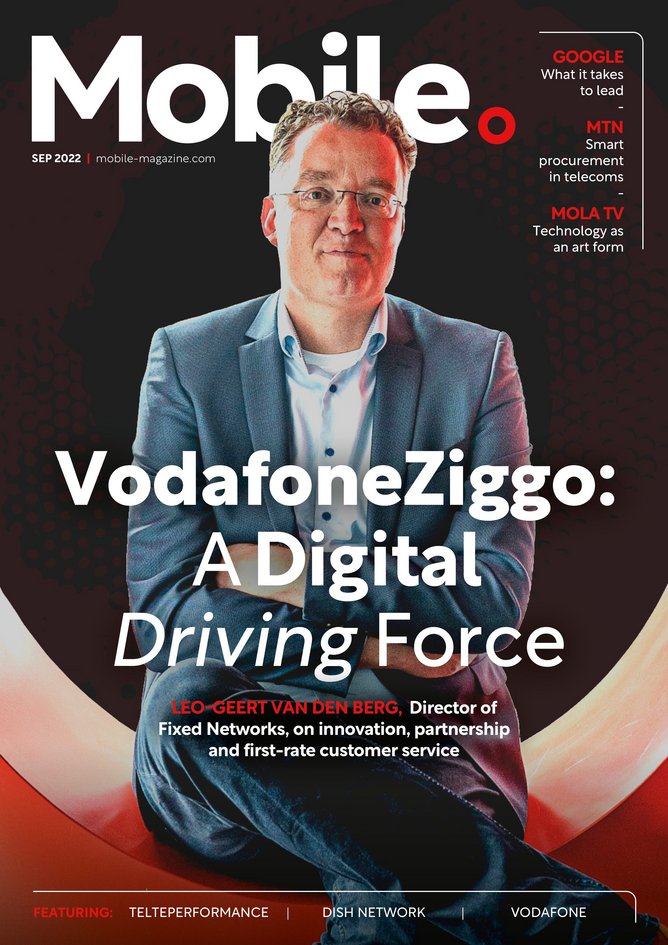 Mobile Magazine September 2022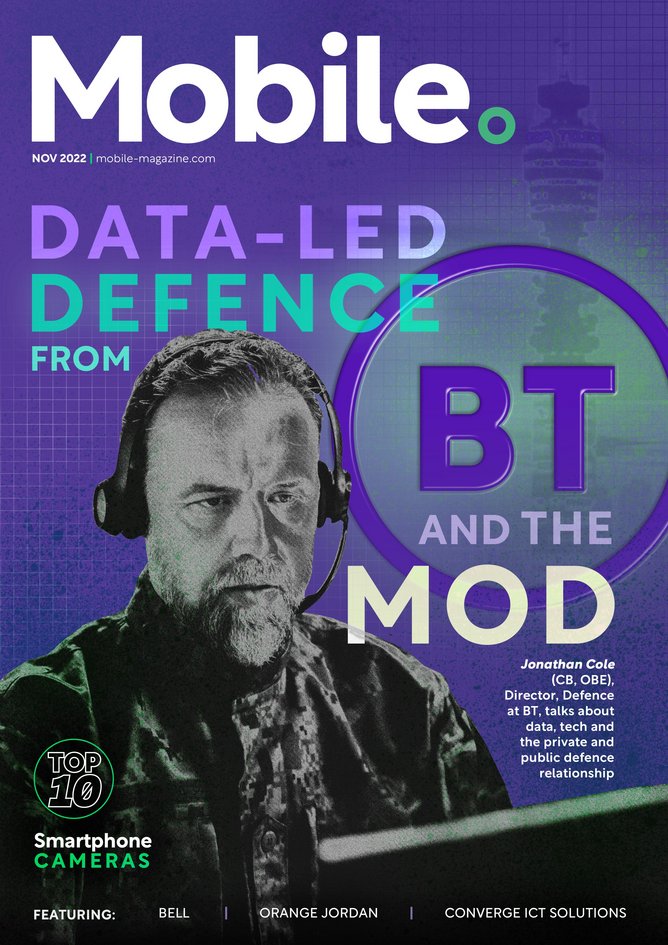 Mobile Magazine November 2022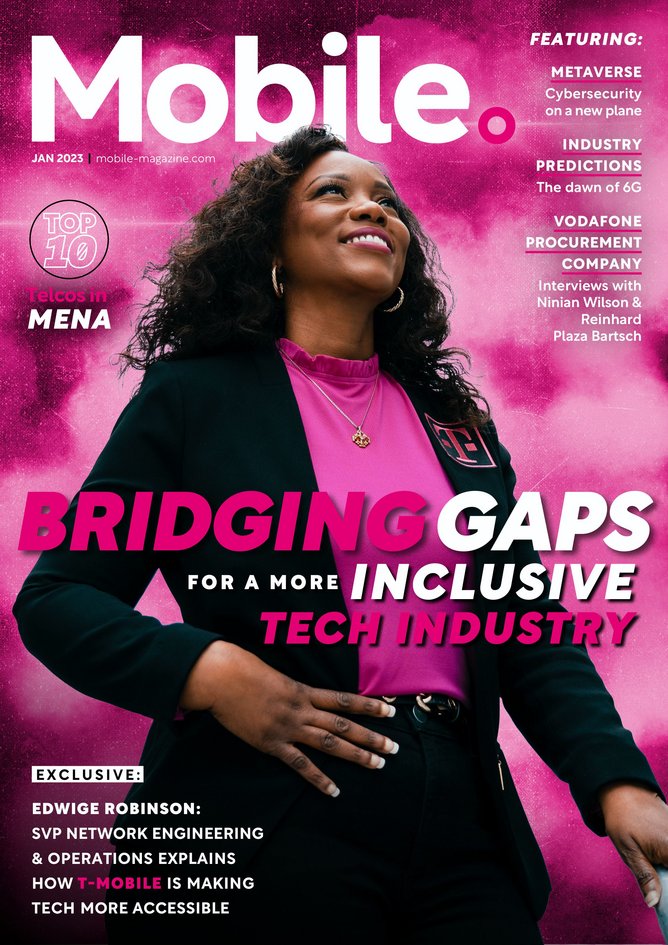 Mobile Magazine January 2023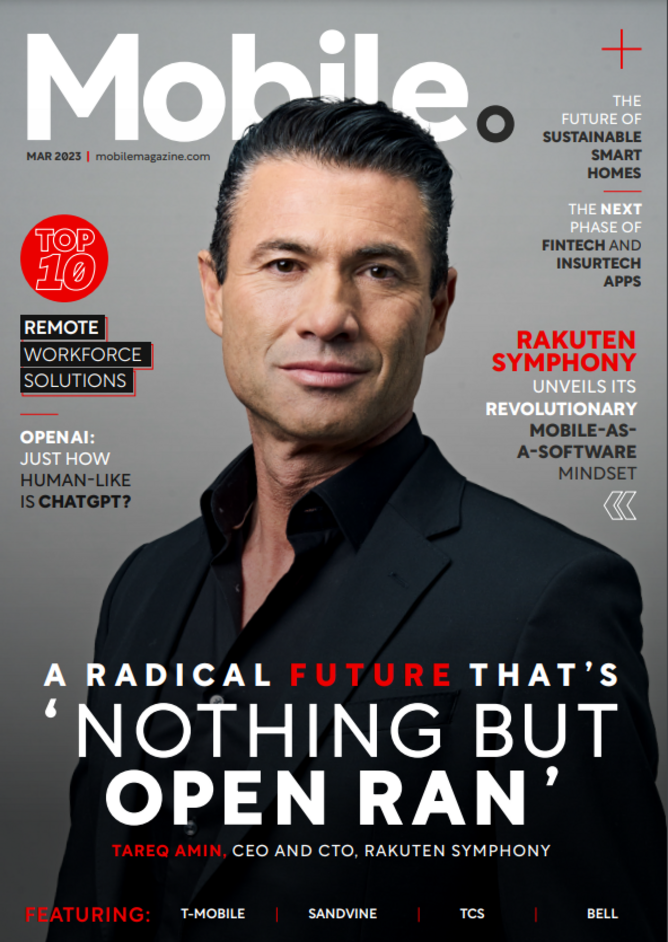 Mobile Magazine March 2023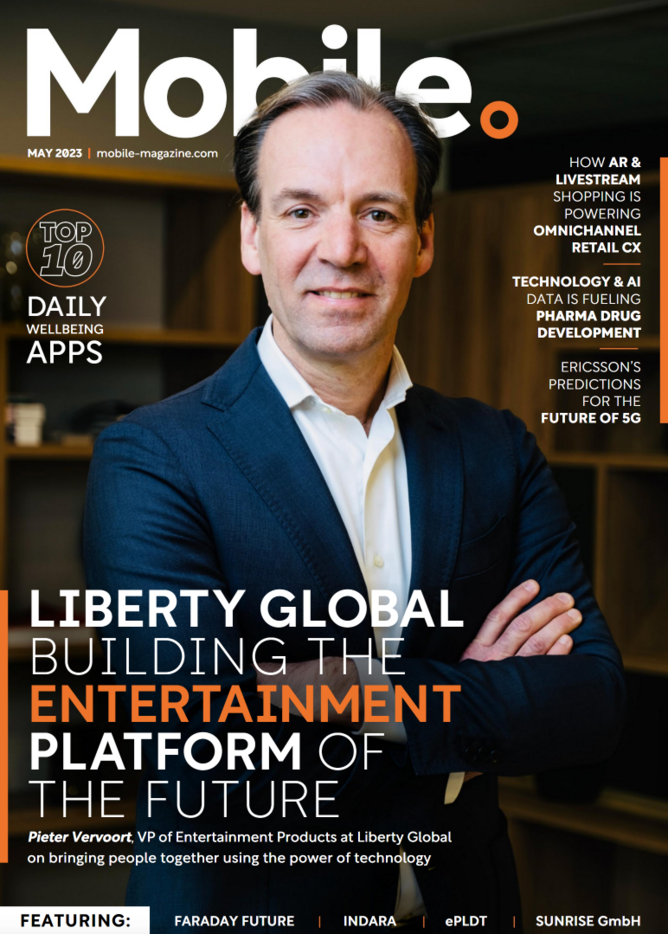 Mobile Magazine May 2023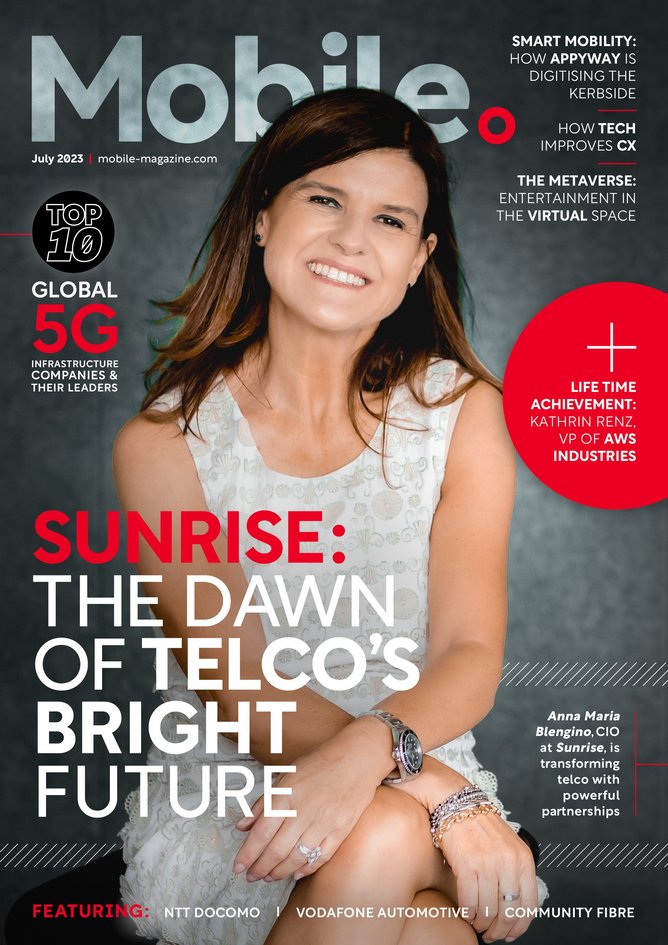 Mobile Magazine July 2023
Thank you

Thank you for joining us as we share the highlights of our year and celebrate our birthday. It's been a great year sharing news from across the sector - thank you for keeping up to date with us and letting us share your stories. Here's to the year ahead! If you haven't yet signed up to our newsletter, click here.
Showcase what you do

Mobile Magazine is an established, trusted, and leading voice on every facet of the Telco, 5G and Connectivity industry. Feature in one of the top digital publications and news websites in the industry and extend your reach with digital content such as exclusive interviews, videos, newsletters, webinars, white papers, LIVE events and more. It's the perfect platform to showcase your products and services, share your achievements, and enhance your reputation in the industry.

Get in touch with the Mobile Magazine team here.
Cloud & 5G LIVE: Virtual event not to miss

Hosted by Mobile Magazine on the 11th & 12th October 2023, Cloud & 5G LIVE will be a 2-day virtual event which brings together experts, enthusiasts, and industry leaders from all over the world. Join the ultimate virtual event for every cloud and 5G leader and get your free ticket now.