Michael Grieves to headline the IoT Solutions World Congress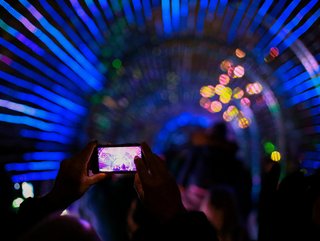 It has been announced that Michael Grieves, creator of the Digital Twin concept, will headline next year's IoT Solutions World Congress conferences
The IoT Solutions World Congress (IoTSWC), is the largest international event dedicated to inspiring industry transformation through disruptive technologies.
For the 2023 edition of the conference, Michael Grieves will feature as one of the event's headline speakers.
Spotlight: Michael Grieves
Dr. Michael Grieves is most known for being the father of the Digital Twin concept. He is also the Executive Director and Chief Scientist at the Digital Twin Institute, and a widely revered international expert in product lifecycle management.
Today, Grieves is widely recognised as the father of Digital Twin, following the conference that he gave at the Society of Manufacturing Engineers back in 2002.
The idea that he detailed - originally referred to as doubleganger - became known as the digital twin during Grieves' collaboration with NASA in 2010.
For over five decades, Grieves has been pioneering developments in the deep technical fields, and advancing our global and manufacturing technologies.
About the IoTSWC 2023
The IoTSWC 2023 event will run from January 31st to February 2nd.
During this time, it will feature over 400 exhibitors and 250 experts, speaking on disruptive technologies and sharing the solutions that are transforming the world's industries.
This year's event has been organised by Fira de Barcelona, in partnership with the Industry IoT Consortium.
The programme will consist of six stages, covering the topics of Industry IoT, Artificial Intelligence (AI), Digital Twins (DT), Edge Computing, Augmented Reality and 5G.
Other key speakers at the event will include Sean O'Regain, Deputy Head of Industry 5.0 at the European Commission; Lookman Fazal, Chief Information & Digital Officer at New Jersey Transit, Seonhi Ro, a Manufacturing Industry 4.0 Specialist at Ford; Sandeep Shekhawat, Director of Engineering at WalmartLabs; Cristian Paun, Global Digital Leader at Dupont; Julien Bertolini, IoT expert at Volvo; and Jesper Toubol, VP of Operations – Moulding Production at Lego Group.