Metric: a powerful platform for network optimisation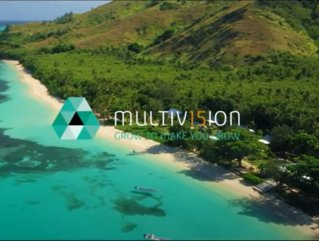 Multivision and Vodafone Fiji work together via Metric, an efficient and powerful platform, which enhances the critical role that partnerships play in achi
Multivision has been a key partner of Vodafone Fiji for almost four years now, with the two companies joining forces in 2019 when Vodafone Fiji subscribed to Metric, a SaaS offering owned, delivered, and remotely managed by Multivision. A company that also provides professional and strategic advice alongside bespoke IT solutions and co-sourcing of IT talents, Multivision has worked with a host of big-name businesses such as Siemens, Unitel, and Ice.net, cementing it as one of the leading tech and professional services companies.
Since its inception in 2007, Multivision has based its work around one core philosophy: 'Grow to make you grow', which is threaded through each aspect of the company´s daily work.
With Metric and this fruitful partnership, Vodafone has been able to conduct in-the-field quality audits of network performance. This has allowed Vodafone Fiji to continue its two-year 5G infrastructure build while ensuring that existing connections are stable and secure for even the most rurally isolated Fijians.
Vikash Prasad, Chief Technology Officer for Vodafone Fiji, describes this platform as "efficient and user-friendly, a powerful tool that allows us to have access to almost real-time information out in the field, all of which is web-based," explains Prasad. "It incorporates KPI data with drive test data, with all analysis presented in a way that highlights correlations if, for example, an issue is caused by a change carried out in the network."
"In addition to monitoring daily network operations, when optimising networks, the platform allows us to efficiently provide automated solutions' reporting. This information can then be shared with Vodafone Directors and easily related to network KPIs, reducing the need for multiple platforms and screens."
Vodafone Fiji engineers have so far only worked with Metric via virtual means, with the two teams usually working on opposite sides of the world. These virtual meetings have allowed the fine-tuning and customisation of the platform, despite the considerable time difference. Vikash Prasad is vocal when praising the Metric team for their "timely and responsive communication, the quality of their support, and their ability to solve a variety of issues, no matter the complexity."
For Vodafone Fiji, partnerships are fundamental to its growth strategy, so the assistance of Multivision has proven to be invaluable in the company's mission to aid rural connectivity in Fiji.
"We are always on the lookout for new partnerships. It's no secret that having trusted partners is a must to succeed – it's no longer about operating in a silo," Prasad notes.
"Multivision promotes innovation and simplicity, and Metric is a powerful tool for us," he adds.
Read the full Vodafone Fiji digital report HERE.