Mazars and CENSIS partner to boost cybersecurity diversity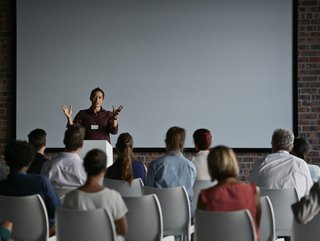 CENSIS and Mazars have developed a new student programme, which is designed to improve the DE&I of the industry and reduce the current talent shortage
According to a 2022 report by the Department for Digital, Culture, Media and Sport, more than 50% of UK businesses lack the skills required to cover cybersecurity basics.
So, innovations like these couldn't come at a more pressing time.
CENSIS (Scotland's innovation centre for sensors, imaging systems, and IoT technologies) and the advisory firm Mazars have co-developed a new student initiative. The aim is to support greater diversity within the industry, and enhance IoT resilience.
CENSIS' new student programme will see students visit the innovation centre and participate in an ethical hacking exercise, use CENSIS' IoT technology and learn more about system vulnerability.
Fostering greater cybersecurity diversity, and improving IoT resilience
The programme will bring together students from a wide range of backgrounds and undergraduate fields.
It is hoped that, not only will this reduce the current cybersecurity skills gap, but it will also prepare the industry for the next wave of cybersecurity requirements, as our connected devices become increasingly complex.
"Cybersecurity testing, or ethical hacking, is often software-based, so it's great to be able to give the students access to physical devices that will help them to develop important skills", said Sandeep Sharma, Director of Cybersecurity
at Mazars.
"IoT cybersecurity is sometimes considered an after-thought and we have not encountered any other organisations delivering the type of learning experience that CENSIS can offer. As the students prepare to enter the sector after graduation, it's important for us to give them access to a range of tools and skills to help them succeed in their chosen careers."
"Boosting diversity in cybersecurity is incredibly important as different paths into the sector inevitably bring a greater range of fresh ideas. Innovation is all about doing things differently and we need a range of perspectives to feed into that", commented Cade Wells, Acting Business Development Director at CENSIS.
"Our focus on cybersecurity and resilience in IoT is designed to support, rather than stifle, future technology developments, and cybersecurity will only become more important as legislation changes.
"We hope that this workshop will be the first of many to support the CyberFirst initiative and wider diversity agenda across the sector, reducing the barriers to entry for under-represented groups", Wells added.