Major telecom providers to increase mobile & broadband bills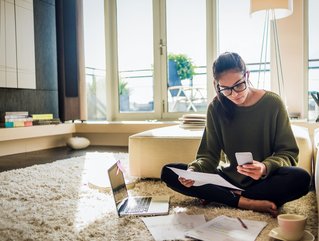 Credit: Getty Images
UK consumers can expect their monthly mobile and broadband bills to skyrocket as telecom companies use T&Cs to increase prices mid-contract
Millions of customers across the UK will be impacted this April as major telecom providers use terms and conditions to increase mobile and broadband bills mid-contract.
These record price hikes include an inflation-calculated component as well as an additional and arbitrary 3.9% in most cases. The inflation-adjusted component is calculated by either the Consumer Price Index (CPI) for December 2022 or the Retail Price Index (RPI) for January 2023. Respectively, these stood at 10.5% and 13.4%.
"Over the past 30 years, broadband and mobile phones have transitioned from luxury products to practical tools, to now essential components of life in the digital age. Despite such necessity, this month, millions face record bill hikes of up to 17.3% that could see them fall into arrears," says Mohsin Rashid, CEO of ZIPZERO.
"Adding to the pressure, broadband and mobile phones are but the latest in a long list of essential bills to rise massively over the past twelve months. Consumers are facing pressure from every direction; the OBR predicts this will result in the biggest fall in living standards since the second world war."
Sky-high prices for major networks
Major telecom providers such as EE, O2, Vodafone, and TalkTalk are implementing mid-contract price hikes this April, affecting millions of customers nationwide with increases ranging from 13.8% to 17.3% depending on the customer's signup date. O2 users will experience the highest hike of up to 17.3%.
This comes after consumers have faced record hikes in energy bills, food and other essentials during the most challenging economic climate in decades.
Rashid adds: "Consumers must continue to be savvy with the ways they manage their finances, exploring all manner of tools from receipt scanning and cashback through to comparison platforms and loyalty schemes."
More about ZIPZERO
ZIPZERO is a consumer app that enhances users' financial wellbeing by allowing them to benefit economically from their data. Users can earn cash rewards by sharing shopping receipts, both physical and digital, through the ZIPZERO app, which can then be used to pay for recurring monthly household bills such as utilities, phone, internet, and council tax.
Cash rewards are funded by advertisers – leading retailers, brands and financial institutions – which gain access to unique consumer insights and a marketing platform that is based on real-time, product-level shopping data.