Lifetime of Achievement: Andrew Penn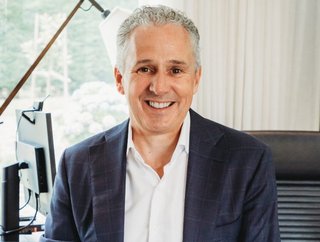 Andrew Penn, former CEO of Telstra
Following an almost 11-year stint at Telstra - seven of which as CEO - Penn has left a positive and enduring legacy at the Australian telco giant
Taking over as CEO at a turbulent time for Telstra, it's safe to say that Andrew Penn steered the company through the storm and emerged out the other side as a key player destined for the top.
With executiveship not a role for the faint hearted, from the get-go Penn tackled his role with a hands-on approach, putting in immeasurable amounts of work to turn Telstra around.
Career history
British-born Penn started - and spent the majority of - his career at AXA Asia Pacific Holdings, where he worked for 21 years from 1990. Holding leadership roles including Chief Executive Australia & New Zealand, Group Chief Financial Officer, Head of Transformation Programme and Chief Executive International, when conclusion of the US$14.6 billion AXA deal came around in March 2011 - when the company was divided between AMP and the French AXA SA - the top dog was forced into a work break that would direct him toward his next career move.
Reflecting on his move to Telstra the following year, joining as Chief Financial Officer and Group Managing Director, Finance and Strategy, Penn told the Sydney Herald in 2022, just as he'd left the company: "I can't honestly say that I fully understood or appreciated what telecommunications was when I joined the company, and it was a steep learning curve, those first 18 months."
And the early years of his chiefdom weren't free of adjustments and putting out fires left right and centre either, as Penn did all in his power to make Telstra the dominant mobile operator despite a string of outages plastering the company's name across the headlines - which were less than kind.
Defying odds
But the 59-year-old emerged from the criticism, which posed a threat to his position, as analysts questioned the company's strategy and their handling of a spree of network-wide issues.
He added: "Those outages, wow. I thought: 'Where did that come from?' I had been on the job for less than nine months, but that didn't matter because you were still accountable as the CEO. That was a real wake-up call."
McKinsey & Co said Telstra's CEO Penn reinvented the company's product offerings, digital capabilities, overall structure, and performance. In conversation with Senior Partner Wesley Walden the pair discussed the challenges of transforming an organisation while maintaining an innovative spirit and employee engagement. The pair acknowledged his key role of reshaping the cost base at Telstra and, in 2018, launching and delivering a bold transformation strategy, dubbed T22.
With T22 a mass restructuring ensued, with physical infrastructure assets, embedded agile ways of working separated out, along with simplifying some of Telstra's product offerings. By design, T22 planned to slash billions of dollars in costs - and more than 8,000 jobs with it.
"Some of the toughest moments for me were in 2019. We had announced T22, we knew the strategy was sound, but Telstra is a complex beast and stakeholders wanted results and that put huge pressure," he told the Sydney Morning Herald.
"I am pretty emotionally resilient. You have to make tough calls but you have to do them transparently, respectfully and be consistent, that's the job," he said of the radical change of the 150-year-old company, with tough conversations had and executives let go.
On his departure, which he said was due to his wish to retire, Penn handed over the reins to then CFO Vicki Brady. At the time, Telstra Chairman John Mullen said that Penn would leave a positive and enduring legacy for the transformation he had led during his tenure.
"Andy has led Telstra during a period of significant change and will be known for his courage," Mullen said in a statement.
"While in his role Andy made important contributions to Australian society."
This is in reference to his work as a Male Champion of Change advocating for diversity in the workplace, as Chair of the Australian Governments Industry Advisory Committee on Cyber Security and in the Arts, where Penn received the 2020 Creative Partnerships Australia's Business Leadership Award for his exceptional contribution to Australia's cultural life.
Next steps
But where to next for the former CEO?
"Whatever I do next I want to be able to make an impact," he told the Sydney Morning Herald. "One of things I would stress is to build emotional resilience, that's very much what I would have told my younger self."
And since his departure he has done just that. In February, he was announced to have taken on a new position in the Australian government's Department of Home Affairs as a cyber security coordinator to better handle future events, with Penn leading the team tasked with making Australia a world leader in cyber defence.