Leveraging 5G to unleash the true power of video streaming
By Williams Tovar, 5G Media Streaming Solutions Director, Ateme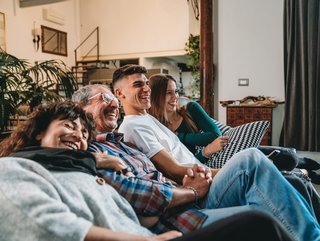 Williams Tovar, 5G Media Streaming Solutions Director, Ateme, outlines the new possibilities that 5G is opening up for B2B collaboration
In today's competitive mobile industry, understanding the power and versatility of 5G is central to success. Globally, 5G is growing fast as network operators roll out services to consumers who are increasingly focused on the performance advantages it offers.
What's crucial to understand, however, is that 5G is not simply a new dumb pipe or a simple mobile broadband network providing fibre-like bandwidth capabilities – it offers the transformational potential to deliver new and enhanced services, including significant improvements to video streaming.
The industry context is significant. Mobile Network Operators (MNOs) worldwide will spend around $720bn through 2027 on their 5G network according to GSMA the mobile economy 2021, and at the same time, video is forecast to represent 79% of mobile data traffic by 2027 (Ericsson Mobility report June 2022). In addition, the video content delivery ecosystem is going through a big transformation: Broadcasters would like to migrate to OTT to compete with pure OTT streaming providers, while OTT streaming providers are facing strong competition from social media and gaming.
To meet these needs, 5G is opening new possibilities for B2B collaboration between MNOs, broadcasters, and content providers. Additionally, it paves the way for a whole new lot of innovative use cases. So, how can MNOs leverage their 5G infrastructure to enable their own-managed and third-party streaming services to reach a wider audience while increasing their profitability?
Delivering a flexible and programmable broadband network
5G delivers a range of improvements over existing legacy technologies that can create significant advantages for media streaming providers. For instance, according to Qualcomm, 5G has 100 times more capacity and is 10 times faster than 4G. As a matter of fact, the 5G system can handle up to one million devices per square kilometre and deliver peak bitrates of 4Gbps. This transforms 5G into a fibre-like wireless access network.
In addition, the 5G core offers an open, service-based architecture allowing third-party applications to easily interact with the 5G network via an API. This capability paves the way for new B2B opportunities.
For instance, this framework flexibility enables interactions between the MNO, content providers, and any other third-party application. This is already the case for Augmented Reality applications, and no doubt in the near future Metaverse applications will benefit from the increased interactivity and flexibility enabled by 5G.
Network slicing to guarantee quality of service
Another compelling 5G capability is slicing, whereby virtual separate networks can be delivered to meet different and specific requirements of users, services, or tenants. For video streaming use cases, for example, in the event of a popular live event, a video-service slice can be allocated to guarantee a high-quality experience during the whole event with assured bit rates and consistent low latency.
5G mobile-access edge computing (MEC) and cloud-nativeness
5G natively brings MEC capabilities. Third-party applications can be deployed close to the end users in order to improve latency and optimise network resources.
Moreover, 5G leverages the flexibility and programmability of the cloud. Applications can therefore be deployed in a central cloud or at the Edge on an as-needed basis.
When it comes to content delivery, this powerful combination ensures the ability to consistently deliver the highest quality content everywhere in a green and sustainable manner. Latency is kept low and start times are improved. Content delivery and encoding resources are used only when needed and deployed in such a way that traffic in the network is optimised at all times.
5G video streaming use cases
Today's most effective 5G media streaming technologies enable service providers to support a growing range of compelling use cases. For example, fixed wireless access opens the video services market to homes through mobile. MNOs can now compete with incumbent fibre or offer additional services in regions where the fibre infrastructure is poor. Unlike 4G, 5G brings capabilities competing with fibre access.
Elsewhere, stadiums and sports venues increasingly suffer from TV competition. They have to evolve in order to attract younger, connected generations such as millennials and generation Z. Introducing new, immersive video experiences in stadiums to provide multiple-angle views, replays of the best moments, plus augmented reality explanations of actions of the game, can help attract new fans by making the in-venue experience more interactive and engaging.
Another interesting use case comes from the innovation taking place around in-car entertainment. Vehicles are becoming more connected and offer opportunities for service providers to reach viewers while they are travelling. Transforming the car into the new living room, with access to high-quality video regardless of its mobile nature, allows service providers to keep viewers engaged. This use case requires Multi-access Edge Computing because CDN resources need to be deployed to regions where they are needed. They also need to scale up and down according to the movements of end users.
Looking to the future, 5G offers an ideal route for streaming service providers who want to improve their profits and deliver sustainable growth. Combining the best quality of experience with an optimised total cost of ownership and reduced environmental impact opens up a wealth of opportunities to create differentiated services.
To learn about these issues in more detail, download Ateme's whitepaper here.