Jio forms 5G network partnership with Ericsson and Nokia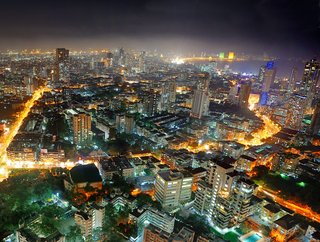 The Indian telecoms company Jio has established partnerships with Ericsson and Nokia, to develop long-term 5G and digital leadership strategies for India
The Indian telecoms service provider Reliance Jio Infocomm (Jio) has announced the formation of two key strategic partnerships.
The company has partnered with Ericsson and Nokia, which it will work with to rollout standalone 5G, and build what will be one of the world's largest 5G networks.
Jio's 5G partnership with Ericsson
Jio will be working with Ericsson to build the first 5G Standalone network in India.
This will be instrumental in consolidating India's digital leadership.
The long-term partnership will significantly modernise India's existing network infrastructure, and the country's new 5G SA capabilities are set to drive extensive innovation and service advancement across India.
"We are delighted to partner with Ericsson for Jio's 5G SA rollout. Jio transformed the digital landscape in India with the launch of LTE services in 2016," commented Akash Ambani, the Chairman of Jio.
"We are confident that Jio's 5G network will accelerate India's digitalization and will serve as the foundation for achieving our nation's 'Digital India' vision."
This announcement comes after recent auctions, which took place in India to allocate the country's 5G spectrum.
"India is building world-class digital infrastructure that will drive innovation, job creation and entrepreneurship across the country," added Börje Ekholm, President and CEO, Ericsson.
"We are happy to partner with Jio in those ambitions, through Ericsson 5G Standalone connectivity, which will be a major catalyst in meeting those digital transformation goals across society, enterprise and industry."
The 5G network partnership with Nokia
Another instrumental partnership in Jio's 5G network build is its new deal with Nokia.
This multi-year deal will see Nokia work with Jio to build what will, when complete, be India's largest standalone 5G network, and one of the world's largest 5G networks.
The partnership will see Nokia supply equipment from its AirScale 5G portfolio, to aid Jio's network infrastructure build. This will include 5G Massive MIMO antennas, Remote Radio Heads and base stations.
Now, as a result of this deal, Nokia is supplying all of the three largest mobile operators in India.
"This is a significant win for Nokia in an important market and a new customer with one of the largest RAN footprints in the world," commented Pekka Lundmark, President and CEO, Nokia.
"This ambitious project will introduce millions of people across India to premium 5G services, enabled by our industry-leading AirScale portfolio. We are proud that Reliance Jio has placed its trust in our technology and we look forward to a long and productive partnership with them."
"We are pleased to be working with Nokia for our 5G SA deployment in India," added Ambani.
"Jio is committed to continuously investing in the latest network technologies to enhance the experience of all of its customers. We are confident that our partnership with Nokia will deliver one of the most advanced 5G networks globally."