Ivalua to digitalise and streamline company's S2R processes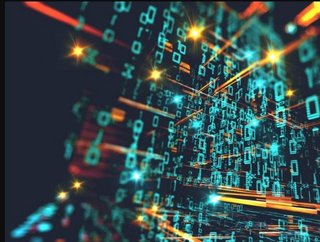 Invalua's COO Dan Amzallag said the company is equipped to support future growth and innovation of the DCC
The Data Communications Company (DCC) has selected Ivalua to digitalise and streamline its Source-to-Requisition (S2R) processes
Ivalua, a global leader in spend management, and its partner Touchstone Spend Management, have announced that Data Communications Company (DCC) has selected Ivalua to digitalise and streamline its Source-to-Requisition (S2R) processes.
DCC operates a secure telecommunications network that connects smart meters in homes and small businesses with energy suppliers, network operators, and energy service companies in the UK. 30 million homes and small businesses are being offered smart meters by 2025.
DCC's secure network serves as essential national infrastructure, operating to the highest security standards as endorsed by the National Cyber Security Centre.
It was looking for a solution to optimise its procurement processes and identified an opportunity to improve governance and assurance and deliver greater value to stakeholders by driving transformational change.
Decision made after 'careful consideration'
After careful consideration, DCC selected Ivalua's S2R platform including Supplier Risk and Performance Management, Sourcing, Contract Lifecycle Management and eProcurement to digitalise key procurement, commercial, risk and contract-based processes.
The system provides end-to-end visibility and insights into its entire supply chain. The DCC will be able to monitor its activities and accurately report on its spend both at a supplier and contract level.
Ivalua is a leading provider of cloud-based spend management software. The company has a host of high-profile clients, including Veolia, booking.com, IKEA, T-Mobile, Bvlgari, AXA, Rolls Royce and ISS.
"Ivalua provides an efficient and flexible solution that, via a single source of information, meets DCC's current business requirements and is equipped to support future growth and innovation", said Dan Amzallag, Chief Operating Officer at Ivalua.
"We are delighted to enable DCC to further automate and optimise its end-to-end commercial processes."
DCC is a catalyst for the most significant and innovative transformation of the energy sector in decades, digitising the system to enable a more flexible grid, reduced dependency on fossil fuels and clean growth.