Infinera and NEC technologies to be used in new NEXT network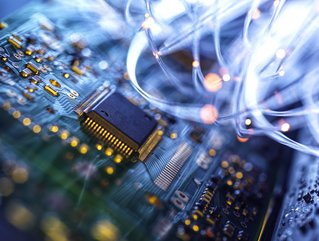 Infinera and NEC have announced that their technology will be used by Neutral Networks, to deploy optical network modernisation between Mexico and the US
It has been announced that Infinera's ICE6 technology and NEC's end-to-end integration services will be used by Neutral Networks to develop its new transnational neutral fibre optic network, NEXT.
Neutral Networks' NEXT project
The NEXT project will be the largest modernisation project of the optical network between Mexico and America. In fact, it will be the largest project of its kind to be undertaken in the region for 20 years.
NEXT will see Neutral Networks connect the American city of Laredo with Monterrey in Mexico, through a neutral, diverse, ultra-low latency fibre network that is completely underground.
The project, which is due to commence shortly, will utilise Infinera's ICE6 800G Solution, and end-to-end integration services provided by NEC, on the GX Series Compact Modular Platform. And, when designing the NEXT project, Infinera, NEC and Neutral Networks collaborated closely.
When complete, the NEXT network will transport high-speed 10G and 100G ethernet services across the 175+ mile distance, without regeneration.
NEXT will provide high-capacity services across the region, rapidly modernising the area's current network and meeting the current (and growing) bandwidth demands, while creating opportunities for further future growth.
"Our goal is for Mexico to have a modern, world-class network infrastructure which is why we found Infinera's innovative ICE6 solution and NEC's local engineering capabilities a reliable and ideal fit to ensure a seamless implementation at a scale of this kind," commented Noé Garza, the CTO of Neutral Networks.
"Our NEXT network is revolutionizing the telecoms industry in Mexico, contributing to its growth and providing the most advanced border-crossing network available with Laredo, Texas serving as a key access point to Mexico's international clients."
"This is one of the most important telecom investment projects in the Northeast part of Mexico in recent history, and we are proud to have Infinera's industry-leading ICE6 technology part of this transnational upgrade," added Nick Walden, the Senior Vice President of Worldwide Sales at Infinera.