In-Space Missions: How to create a viable business in space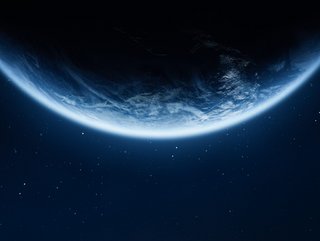 Doug Liddle, CEO In-Space Missions - part of BAE Systems Digital Intelligence - shares his guidance for those looking to take their businesses to the stars
Launching a new business is hard. Doing so in space is fraught with even more challenges. Yet a growing number of entrepreneurs are seeking to do exactly that. And while the likes of SpaceX and Blue Origin dominate the headlines, the sector is attracting huge interest across the board. Morgan Stanley predicts that the global space industry could grow from $350bn in 2916 to over $1 trillion by 2040.
The key to success is first understanding just what you'll be up against: the many economic, tech, operational and regulatory roadblocks that frequently bring firms crashing down to Earth. It's also critical to ensure that any solution launched into space is adaptable enough to meet changing market demands. No one wants a technology turkey orbiting the Earth for the next three decades.
Why is space so hard to crack?
Reusable rockets, lower launch costs and smaller satellites are helping to open up new opportunities for many businesses. Some may want to provide services based on communications, data analytics and imaging the Earth from space. Others may play in sectors as diverse as transportation, energy and mining. But they'll all face similar challenges.
From the ideas stage to generating revenue could take as long as five years. There will be countless technological issues to tackle, funds to raise, regulators to appease and insurers to sweet talk. Vehicles will need to be launched hundreds of miles above the planet and data will need to be transmitted back down to Earth. It can be a complex undertaking even for companies with some experience in this field.
Then what happens if the competition has got there first? US companies have a track record of getting to market ahead of their European rivals who may have had the business idea first. Even worse: what happens if the business idea that prompted the launch is no longer relevant?
How to stay relevant
Ensuring longevity or an approach that can offer flexibility and adaptability is key to any space-based business. Software-defined satellites are akin to iPhones, in that users can upload their own apps to access specific on-device functions such as cameras and radios, and thereby customise the services they deliver. This would help to cut development and deployment times for space-based services—from years to just months, weeks or even days. And if or when the market moves on, new software could simply be uploaded to the satellite to keep the business relevant and profitable.
It also has value in the defence sector, where requirements can be even more fluid and quick to change. Software-defined models open up a huge range of possibilities to effectively future-proof any deployment. The advantage for those operating the "platform" is also that they are able to spread the risk if any one customer fails or pulls out, and there are always options to replace these with new businesses.
A hit and miss business
The problem with this new space race, is that it's making low Earth orbit pretty crowded. Most satellites orbit at 500-600 kilometres above the planet, putting them at risk of collision especially as most fly over the Earth's poles many times a day where they often pass extremely close to one another. And the more tech turkeys that have been abandoned in space, the higher the chance that these could also collide with a functioning satellite. Space debris is already a mounting problem. We can't afford to turn the planet's immediate surroundings into a no-go area. That's why budding space entrepreneurs and governments must also get better at devising some "rules of the road." The UK is taking a lead here in terms of its regulatory processes and strategy of giving launch permission only to firms that have a solid plan for collision avoidance and bringing satellites down at end of life. Everyone needs to be more responsible. We also need to see more communication between different space actors, so that each knows the right protocols to follow if a collision does appear likely. Otherwise, we'll see organisations continue to play a high-stakes game of chicken with their space-based assets.
In short, business leaders should be in no doubt of the time, money and resources required to plan a successful launch into space. Yet the prospect remains an alluring one. Remember: if you launch a business in space, it has instantly gone global.
About Doug Liddle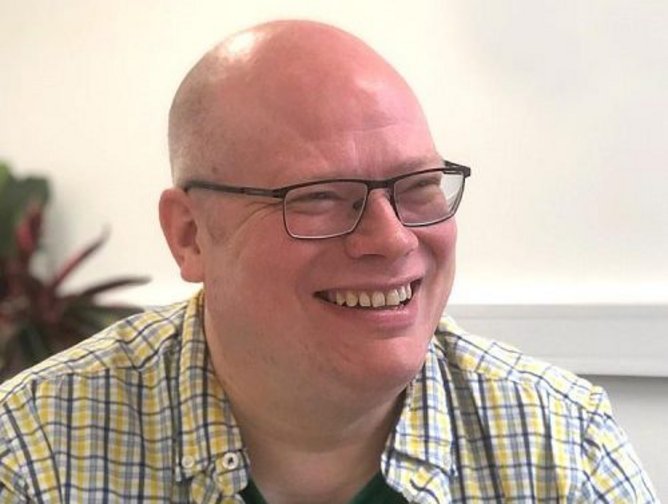 Doug Liddle created In-Space Missions, a company founded to develop new pace-enabled services and offer expert consultancy to industry, academia and government. Since 2015, Doug has variously run the UK's rocket programme; led the technical development of a disruptive innovation centre; developed a commercial demonstration platform for space; and initiated a company delivering real time video and immersive experiences from space. Doug also sits on a number of industry advisory boards and takes an active interest in STEAM outreach.