ICYMI: sustainability commitments and market leadership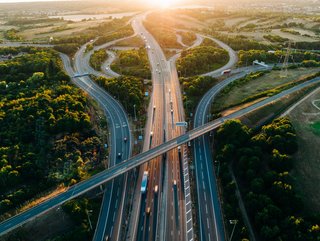 We take a look at the biggest telecoms news stories of this week, including EE being named the best UK network, and Vodafone's sustainability pledges
Vodafone's net zero pledge and climate commitments
Vodafone takes immense pride in its status as a sustainable telecoms leader.
Without a doubt, in terms of climate-conscious targets, the connectivity giant is leading the pack. Not only is the company pledging net-zero emissions across its entire value chain within the next few decades, but it has also implemented a wide range of goals, pledges and commitments, spanning the full range of green initiatives.
For example, Vodafone is working to achieve complete net zero carbon emissions across all of its global operations.
Interestingly, this target brings Vodafone's original net zero by 2050 target forward by five years - making the goal even more ambitious.
Enhanced digital experiences proving key to customer loyalty
According to Mulesoft research, economic turmoil is making it harder for businesses to retain customer loyalty, with 81% of people reassessing their budget.
Retailers are most at risk, the research found, with 79% of consumers saying they will reassess their spending with retail brands over the coming year. Travel and hospitality and media and entertainment also face the potential for lowered spend, with 78% and 70% of consumers, respectively, reporting reassessment plans in those sectors.
RootMetrics names EE best UK network for the 19th time
RootMetrics named EE the best overall network across England, Scotland, Wales and Northern Ireland, and across 14 out of the 16 UK areas measured, including Belfast, Glasgow, Leeds and London.
The network is leading the field in a number of key measures, including network quality nationwide, performance, reliability, speed, data, calls and texting. In fact, testing revealed that EE clocked UK-wide median download speeds that were twice as fast as its closest rival (with a median average download speed of nearly 60Mbps).
This latest result means that EE has been awarded the UK Overall RootScore Award for the ninth year running.