How well do telecom customers understand the benefits of 5G?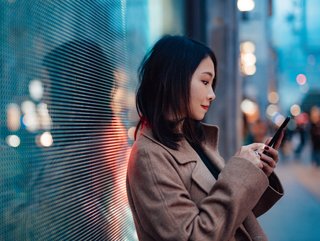 According to a new report, the majority of customers don't understand how 5G can benefit key telecoms technologies, including IoT and reliable service
Salesforce has recently published its new 2022 Trends in Communications Report, which surveyed 500 industry experts and 6,000 consumers across the globe.
The report provides telecoms companies with a better understanding of their consumers' requirements and current satisfaction levels.
72% don't understand how 5G drives the IoT, and the benefits that this will bring
One of the key findings of the report was the communication gap between consumers and telecoms companies.
In fact, more than half of the respondents did not know how 5G will benefit some of the key services offered by their telecoms providers.
The majority don't recognise the benefits of 5G in providing more immersive entertainment (72%), IoT capabilities (72%), real-time control of remote devices (74%), or improving internet reliability in under-served communities (53%).
Why should telecoms prioritise 5G in their comms strategies?
If telecoms more effectively communicate the benefits of 5G to their customers, there are significant opportunities to be gained.
The report revealed that, when presented with a list of benefits that accompany 5G technology, 67% of respondents said they would pay more for it.
As you can see, providing a clearer explanation of 5G's use cases promises increased profits and improved customer satisfaction. This makes it highly worthwhile for telecoms to invest in their external marketing, and include targeted, detailed explanations of 5G uses.
And, alongside consumer interest in the futuristic use cases of 5G, there is significant interest from B2B service providers. The Salesforce report also found that communications industry leaders said 5G would make it easier for them to meet their B2B customers' needs, and create partnership and bundling opportunities, across a variety of industries.