How telecos can benefit from changes to Google's cookies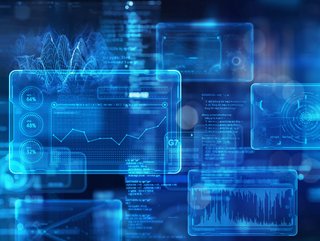 Bill Danner, EVP for the Americas at Intent HQ, asks whether telcos could fill the marketing void left when Google withdraws from using third-party cookies
The telecoms industry has been discussing and profiting from data monetisation for some time.
In many ways, it's a no-brainer, because the nature of their business means that telcos have access to a rich array of customer data.
Telecos and customer data - improving customer experience through personalisation
When used appropriately, customer data can provide a mechanism for securing greater brand loyalty and reduced churn.
This is achieved through hyper-personalisation, and by targeting marketing communications very precisely, to be as relevant as possible and speak directly to the recipient. Rather than sending out a blanket message and hoping for the best – often described as a spray and pray approach – data enables one-to-one style communications.
Very importantly, the few telcos that are good at personalising their marketing make more money – 40% more, according to McKinsey – and consumers actually prefer it. They want the communications they get from operators to be properly personalised, using their name and preferred channels as a minimum, and only offering services they are likely to be interested in.
Many telcos now understand the potential of personalisation and why it pays to be relevant with their marketing communications, but not many are actually doing it. Our research shows that currently only 30% of operators are using network data including web browsing and call records.
How telecos can take advantage of Google's withdrawal from third-party cookies
Even less widely understood is the potential to not only improve their own marketing effectiveness with personalisation, but that of other selected brands too, through data monetisation. It is potentially a huge, multi-million revenue opportunity and telcos are sitting on a goldmine.
This is because customer data is one of the most important strategic assets a company has in a digital economy.
Google, Facebook, Amazon, Airbnb and many others have built multi-billion-pound businesses using their customer data strategically by identifying ways to monetise it successfully.
Through Google Ads, brands can place adverts right in front of key prospective buyers, thanks to the data Google automatically captures. Armed with the right technology and a privacy first approach, telcos could adopt a similar model, offering the capability to precisely target marketing communications by using weblog data. This provides a rich source of consumer behavioural data and can help inform purchasing intent, consumer preferences and brand affinities.
Marketers have been relying on Google to enable this level of targeting using third-party cookies. Now, due to the forthcoming deprecation of these cookies in 2024, the campaign approaches marketers have used for the past decade or so to precisely target consumers online will no longer be available.
Brands are scrambling to find alternative forms of data from which to glean an understanding of customers, for instance, being able to predict future actions and, very importantly, the websites where they spend time and potentially see ads. Telcos have an opportunity to step in and meet this need, offering brands a new source of insight to reach buyers and in doing so, monetize their data.
Provided the data is used appropriately in line with privacy regulations such as GDPR and the customer's identity is protected, telco data can be monetised very effectively. Using AI-informed technology, aggregated customer data captured from weblogs can be used to create very detailed profiles of what a particular audience's likely brand affinities and lifestyle interests are.
Importantly, this data doesn't need to be used on a one on one basis to be useful because it is the aggregate data that delivers usefulness whilst also protecting the consumers' privacy. From eco-warriors to gourmet foodies, weight watchers and tiger mums, detailed and yet completely anonymised audiences can be created to reach every consumer group imaginable. Done correctly, it is regulatory compliant and privacy-safe, removing the risk from using such personal data sets.
And some forward looking brand owners are already using this form of privacy-safe telco data to run highly targeted marketing campaigns.
Customer attitudes towards personalisation and data usage by telecos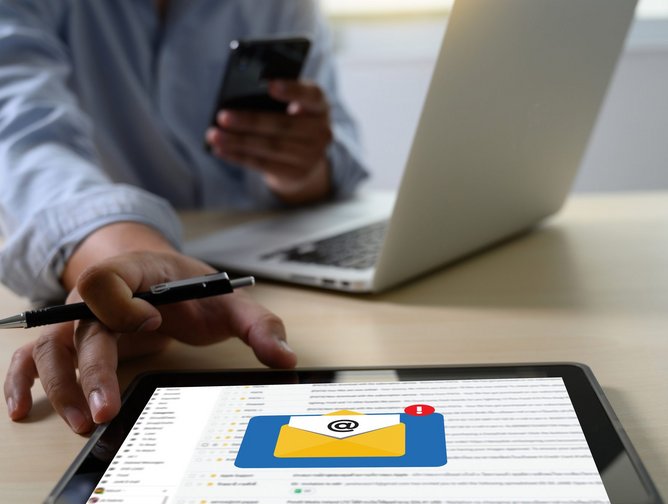 Our research into consumer attitudes towards personalisation has shown that, when it comes to views on privacy and the use of data for marketing, there are broadly three categories of consumer. They can be divided into thirds, with one third being relatively ambivalent about brands accessing their data for marketing purposes. They don't have any major objections but equally, they tend not to be the highest spenders.
The next third don't object either, but they prefer brands to provide a value exchange in return. Increased marketing relevance through personalisation could be one route to take.
The final third represents the most interesting segment. These are the digital big spenders and they have grown up with a full understanding of the worth of their data, compared to older generations. They are also the ones least likely to accept brands using their data for marketing purposes. These consumers want to understand how the data is being used for their own benefit and what privacy protections are in place.
Telcos are in a perfect position to reassure consumers because they are already very highly trusted – more so than banks, the government and big tech. This was the finding from a research study conducted by management consultants Oliver Wyman. It aligns with our view that when cookie deprecation finally takes place, telcos are perfectly placed to monetise data with other brands - because they are already highly trusted when it comes to data protection and privacy.
Maintaining trust will be key to telcos being able to monetise their data and enable other brands to engage in hyper-targeted marketing in the future. It will require new, privacy-first approaches and the use of AI technology to create audiences and model attributes without risking that customer records could be compromised or breaching GDPR.
The good news is that technology like this already exists and is in use by operators in Europe and the USA. Ten years ago, who would have predicted that one day, telcos could be stepping into the shoes of publishers to fill a marketing void created by Google.
This time is rapidly approaching and it will be very interesting to see who the winners are.
About Bill Danner
Bill Danner is EVP for the Americas at Intent HQ, a Customer Intelligence Platform that works with Telcos to help them utilise their user data to achieve the best possible results.