How mobile technology drives smart mobility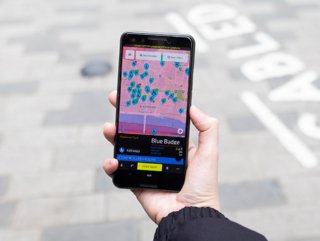 AppyWay
CEO and Founder of kerbside management application AppyWay Dan Hubert delves into how technology propels innovative, sustainable transportation solutions
Smart mobility providers are companies that provide forward thinking and cutting edge transportation solutions that are often powered by advanced technology. With searches for smart mobility solutions dating back to at least the 1960s and laying the foundations for ICT-based sharing platforms established and evolving today, it shows how big a role developing technology has had on the sector. And at AppyWay, CEO and Founder Dan Hubert and his team have spent the last 10 years curating, developing and rolling out a platform ensuring ease of navigating roads and decarbonising cities from the kerb up.
How mobile technology advances smart mobility
Founded out of frustration when trying to park in central London, a spark of inspiration hit Hubert, motivating his idea to digitise the streets and put viable transport information in people's hands before leaving home - and starting his trailblazing decade-long journey to digitising the kerbside.
AppyWay runs on a one platform, two-sides, three questions answered-basis - Where can I park? Is there availability? Can I charge/pay?
By bringing the kerbside - what AppyWay in its early days as AppyParking highlighted as an undervalued asset - into the digital age, technology not only allows drivers to make better informed travel decisions but allows cities to activate their decarbonisation efforts.
"Ten years ago there were no maps, no data, no platforms, no sort of concept about digitisation," Hubert explained. "Being so very ahead of its time is a painful place to be, especially when you're trying to make a data platform with no data. And then I jumped on my bicycle to start mapping out all the zones across London - because the zones didn't exist - compiled it into a consolidated jigsaw of all restrictions, stuck it into an app, and got it into the app store.
"And then I would say the rest is history. There's been a big old decade of highs and lows to get to where we are now. But now it's a fully loaded end-to-end system that unites the public and private sector through one digital kerbside ABI."
Advancements
By mastering the art of rapid data capture, AppyWay has now mapped 550 towns and cities, expanding into Europe by adding Dublin to its portfolio. The data, which creates digital twins of the cities in fine detail, creates a copy with between three to 20cm accuracy.
Hubert added: "We then have processes that can take the imagery that's been scanned and of the parking signs and then turn them into geospatial files. So that's quite a big advancement because we can scan up to 17 miles per day and we can map large cities and have them scanned, mapped, processed and live in an API within a couple of months. For the complexity of the regulation we're dealing with, that's pretty impressive."
Among AppyWay's many successes, Hubert has seen advancements in the development of its own proprietary platform that cities use that allows other partners to come onto the platform and build other surfaces. This is significant right now because cities are having to deal with outdated regulation in an analogue world and AppyWay is working within those constraints, but allowing them to optimise their day and we can speed up that end-to-end management or change from the curbside from being one thing to another.
"So say from a paid bay to an EV bay, we can speed up the process end-to-end by 75%," he added. "So it means that local authorities then can expedite the rollout of more sustainable curbside. Lambeth Council is a customer of ours and they currently have 4% of their curbside dedicated to sustainable options. They want to get to 25% by 2030. And the only way they can do that, uh, is by using our platform.
"AppyWay also combines real-time availability and does payments as well. So it's a solution that gives cities full control over the kerbside, creates a consolidated platform like an operating system for them to manage and monetise and maintain an optimise and decarbonise their curbside.
"And in doing so, the data from that platform then can go out to drivers, fleets, logistics - the list goes on, because it turns out everyone who has a car, or everyone who sits behind a wheel of a car or in the backseat of a car needs access to the curbside."
Making accessible parking more accessible
And as well as making large strides in technological advancement and helping travellers make more conscious decisions, AppWay's technology ensures no road user is disadvantaged when it comes to ease of access.
Explaining how in some cities like London Blue Badge holders may not necessarily be able to park in any designated bay, Hubert showed how AppyWay, at the touch of a button, meets the kerbside requirements for all, eliminating hidden barriers.
"If you go through central London you'll see quite a lot of disabled blue badge holders with parking tickets," he explained. So the ability for our data to be converted into tunnel vision for a disabled user is pretty significant. You can see how everyone needs the curbside for different dwell times and our data can be interrogated in a way that services them to help give them the best accessibility."
And accessibility also applies to the likes of EVs. Hubert added: "We have a big project with Connected Kerb, which is one of the largest ChargePoint operators. We're doing real time availability of an EV bay, because when an EV vehicle isn't plugged into that charge point, no one knows what's going on there. So people turn up and hope for the best.
"We can give real time availability of that bay to drivers, removing that range anxiety and then destination anxiety when they turned up and found out someone's someone else's park there.
"We can help field service engineers who are parking up to eight times a day to do, say smart meter instals or boiler repairs - making sure that they are compliant, don't get a ticket, know the exact distance from the curbside they can park at to the job they're at - to reduce the hundreds and thousands of pounds of parking fines that they get each year.
"Ultimately, there are billions of vehicles in the world and vehicles are a parking disaster waiting to happen. The problem's not going away by any stretch of the imagination, so the world is our oyster."