How 5G wearable tech is enhancing the healthcare industry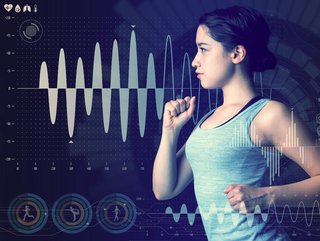 Global wearable devices spending doubled between 2019-22. And, this market is set to grow at the same rapid pace, from £14.61bn in 2021 to £31.40bn in 2026
Ben Mercer, a wearable tech specialist from Leisure Lakes Bikes, explores the latest wearable technology innovations trending in the healthcare industry.
The boom of wearable technology
From fitness tracking apps and smartwatches to implantables and smart clothing, the wearable technology market is as vast as our imagination. More and more wearables are being invented, and we're not even familiar with them all yet.
Wearable technology goes a long way back in history. In the 1960s, Edward Thorp, a former mathematics professor and hedge fund manager, invented the first such technology. Together with the so-called "Father of Information Theory" and arch gadgeteer Claude Shannon, he transcended his passion for the casino and the roulette table. They created a tiny computer that could fit into a shoe. It was a cheating device that could predict where the ball would land in a game of roulette.
Since then, we've seen the first calculator wristwatch, the Walkman, digital hearing aids, and the wearable wireless webcam enter the market. In the 2000s and onwards, the wearable tech revolution was marked by the invention of the iPod, Bluetooth headsets, the Fitbit, the Apple Watch, and many more.
But the wearable tech market has taken off significantly in the last few years. The global spending on wearable devices rose from £37.20 billion to £75.59 billion between 2019 and 2022. This is a 103% increase in the span of four years.
So, what is causing the buzz around wearable technology? The rise in health and wellness consciousness, the boom in sportswear fashion, increased connectivity, and the desire for personalisation are all feeding into the obsession with wearable technology.
Wearable technology boosting the healthcare industry
According to the "Wearable Electronics Market by Product and Applications – Global Opportunity Analysis and Industry Forecast, 2021–2030", the market size of the global wearable electronics was valued at £65.71 billion in 2020. It's projected to reach £370.97 by 2030, following a CAGR growth rate of 19.96%.
In terms of the sectors that are implementing wearable electronics, healthcare is leading the way. That entails medical, fitness, and well-being devices.
During the COVID-19 pandemic, more efforts have been focused on improving the healthcare sector, and it comes as no surprise that wearable technology is also woven into the process.
New horizons in the medical world
With a projection to grow from £14.61bn in 2021 to £31.40bn in 2026, the wearable medical devices market encompasses diagnostic devices that can help predict and analyse diseases. They have a great application not only in physical health monitoring, such as gastrointestinal, cardiovascular, and metabolic diagnosis, but also in areas of mental health, sleep disorders, and neurology.
A lot of companies nowadays are developing at-home EGG (electroencephalogram) technology that records brain activity and helps with neuro diagnostics. For example, Neurotech offers remote EEG monitoring services for epilepsy monitoring units and intensive care units. It shares EEG results with hospitals through real-time communication to identify electrographic seizures that aren't physically noticeable.
Regular visits to the doctor are also streamlined through wearable technology. Augmedix has developed a device that incorporates Google Glass in order to feed live stream patient-doctor interaction to human transcribers, which saves doctors a lot of time on patient charting.
Next-level fitness and performance tracking
Wearable healthcare technology also spans the fitness and dieting industry, with a prime example being smartwatches and Fitbits that collect data on our personal health and exercise through sensors.
The beloved Apple watch, for example, has been adapted to benefit those who favour outdoor adventures. Recently, it's had an always-on altimeter added, as well as extra dust resistance protection and improved cycling features. It includes automatic cycling detection, auto-pause, and fall detection, in case you fall off your bike.
As you can see, even health and fitness devices that have been around for a while are continuously being improved, in order to meet consumer demands.