Highlights from the MWC 2023 GLOMO Awards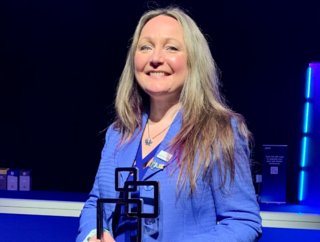 Eugina Jordan, CMO at Telecom Infra Project
Live from Mobile World Congress 2023, Barcelona - Mobile Magazine shares the highlights and results from this year's much-anticipated GLOMO Awards
Mobile Magazine is in Barcelona, attending Mobile World Congress (MWC) 2023.
Diversity in Tech Award
This award is designed to celebrate the world of individuals who are championing equality, diversity, inclusion and human rights, both in their company and the technology industry at large.
This year, the winner was Eugina Jordan, CMO at Telecom Infra Project.
She is renowned as a leading DE&I influencer, innovator and leader, driving improved reputation and equal opportunities for women in tech.
In her heartfelt post announcing the award win, Jordan mapped out her phenomenal career progression, from being born in communist Russia in 1970, to starting out in telecoms as a receptionist in 2001, before rising the ranks in marketing, to her current CMO position in 2022.
"This award is for every woman who was told she is too loud, too much and still spoke up."
"This award is for every underrepresented that were told they could not be or do something and still pushed through."
"This award is for every underrepresented who believe their voice can make a difference and they can build a movement."
Best Mobile Technology Breakthrough Award
The Best Mobile Technology Breakthrough Award highlights pioneering mobile enhancement technologies, which offer improved UX, new business opportunities and increased mobile usage, across the entire industry ecosystem.
The technologies spanned everything from components and microprocessors, to memory, chips sets, audio and batteries.
What's more, this category saw the most submissions out of all of this year's GLOMOs - which is testament to the great innovation and technological breakthroughs we are seeing across the entire mobile industry.
This year, the award was taken home by Huawei.
Mobile Magazine was honoured to be involved in this award, with our Executive Director of Telco, Cloud & 5G Programmes, Stuart Irving, as a part of the judging process.
GSMA's 2023 Chairman's Award Winners
For this year's 2023 Chairman's Award, GSMA announced that the award would be given to four recipients jointly.
The winners are: Doreen Bogdan-Martin, Director of the International Telecommunication Union (ITU); Paula Ingabire, Minister of Information and Communications Technology of Rwanda; Mapula Bodibe, CEO of MTN Rwanda; and Diane Karusis, CEO of the Bank of Kigali.
This year's award paid specific honour to the industry leaders who are working to improve digital inclusion and close the connectivity usage gap.
"It's time to make a more concerted effort to bring connectivity to the billions of people who are not yet able to use broadband or maximise digital services worldwide. Bridging these gaps will not only boost the economy, but have been proven to improve social mobility and, ultimately, transform lives," commented José María Álvarez-Pallete López, Chairman of the GSMA.
"Each of the winners of the 2023 GSMA Chairman's Award were chosen for their amazing work in this area, leading the way in closing the digital divide and broadband usage gap. They truly embody the power of what can be done when organisations and governments alike come together, and their work will hopefully inspire other industry stakeholders to follow suit."