Gooii Ltd's role in groundbreaking 5G Connected Forest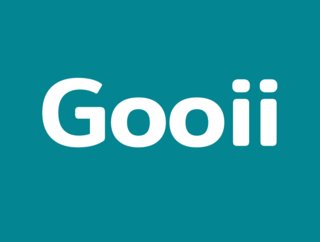 Gooii
One of Gooii's Directors, Phillip Hasted, explains how the virtual and augmented reality development agency lent a hand to NCC to bring Robin Hood to life
"We're a company who act as designers and developers-for-hire. We come up with great projects and great ideas, then we leverage the latest technologies such as the Microsoft HoloLens to develop the content."
Phillip Hasted is every bit the unconventional business director. Style-wise, he's akin to a rockstar turning up for a casual magazine interview ‒ albeit one equipped with a bottle of water and some mind-blowingly expensive headsets over the usual suspects. But it's exactly this unconventionality that sets the augmented and virtual reality development agency, Gooii Ltd, apart from others.
"Myself and some of the other directors used to work together, and we had a vision to begin a far more ambitious and creative company than the one we used to work for, so we left to start Gooii," Hasted says proudly.
To be truly innovative, especially in a society increasingly led by the evolution of technology, a certain amount of risk and out-of-the-box thinking is needed. Luckily, Gooii is more than capable of this, its partnership with Nottinghamshire County Council being the perfect example.
"Ceren contacted us and asked us to be part of the project," says Hasted. "Our aim is to deliver 5G connectivity to rural areas. And, specifically from our perspective, we wanted to bring Robin Hood to life. So our big, ambitious idea was to bring Augmented Reality content to the forest, via the interactive holographic movie, 'Robin Hood: An Arrow Through Time'."
"Now, we're in the position of trialling everything. The 5G technology has been installed in the forest, we've developed the content, and now we're running the experience to see how it works with the network," explains Hasted. "We're also trying it out with visitors so they can provide us with real world feedback, which we can then use to improve the holographic experience."
So, with the trials almost over and launch just around the corner, what's next for Gooii?
"The aim of Gooii as a company is to try and deliver innovative content that's using the latest technologies," says Hasted. "So we've got future collaborations after this project as well, where we're going to be working with NTU. We're also planning on working with Netmore on more projects, too.
"As well as working with the council, we're all going to continue this ecosystem outside of these two projects and hopefully collaborate more going forward."
Hasted concludes: "As a company, we're trying to deliver excellence wherever we can. So we're all for our employees and working with our clients ‒ we just really want to push the boundaries of what's possible and deliver the best projects we can, using technology to blur the lines between AR & VR, cinema, theatre and live events."
Read the full story HERE.