Google announces the launch of its "helpful content update"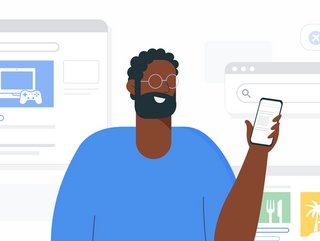 In order to improve the relevance and utility of its search results, Google has developed its latest update, which is due to be launched next week
According to the SEO Tribunal, over three million Google searches are made every minute.
And, for instance, if you Google 'Google', you'll be given over 25,000,000,000 results.
So, in order to successfully manage such inconceivable volumes of web content, Google's updates are an imperative part of its ongoing success.
The details of the latest Google content update
The "helpful content update", which will be launched next week, is intended to improve the quality of the content that is shown in Google's search results.
Interestingly, this update largely seems to be targeted at reducing click-bait or AI generated content.
According to a statement from Google, in which the update was announced, "We know people don't find content helpful if it seems like it was designed to attract clicks rather than inform readers."
"We're rolling out a series of improvements to Search to make it easier for people to find helpful content made by, and for, people."
In short, the primary focus of the update is to achieve a "better ranking of original, quality content."
But, how does Google intend to achieve this?
When implemented, the update to Google's ranking will cause content that is "unoriginal", "low quality", or otherwise aggregated to drop down to a lower position in the results page.
Google has also stated that, in particular, this update will benefit searches in the fields of online education, arts, entertainment, shopping and technology.
Alongside this update, Google is also working to improve its product reviews, with a similar quality-oriented update due to be implemented in the next few weeks.