Gil Rosen: Amdocs' Microsoft Partnership and the Metaverse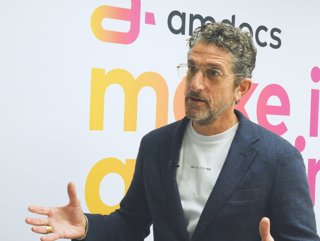 Amdocs Interview at MWC23
Amdocs' CMO Gil Rosen spoke with Mobile Magazine at Mobile World Congress about the future of the metaverse and the company's partnership with Microsoft
In an era where new technologies are born every minute, and the demand for meaningful digital experiences has never been so intense, Amdocs unlocks its customers' innovative potential, empowering them to transform their boldest ideas into reality.
As Gil Rosen, Amdocs' Chief Marketing Officer, explains, Amdocs is the company that powers the connected society.
"There are 200 or 300 operators globally, and behind those operators, you find companies like Amdocs which manage and build the software, products and services that manage the entire telecom stack: the networks, the BSS, the front end, and the experiences," he says.
"Amdocs has a place in each one of these domains and we are considered the market leader."
Research published by Amdocs about consumers' engagement with CSPs' digital self-service channels, shows that just 13% of customer interactions with CSPs are completed purely digitally with no human involvement. As Rosen explains, CSPs must improve digital uptake and stickiness.
"This was a very interesting study," he comments. "We asked the same question to over 10,000 customers globally and key decision-makers. These are the executives responsible for digital experiences globally. And what we found, is that there is a huge gap between what executives think they provide their consumers versus what consumers actually experience.
"The statistics show that the gap is quite big. For instance, between 60% and 70% of executives believe that they provide an end-to-end digital customer experience when it comes to changing account status, payment, technical support, you name it. But when you ask consumers the same question, they give it a benchmark of around 20%, sometimes lower, when it comes to the ability to finish an end-to-end digital process.
"Whether digital capabilities exist or not is not really the answer. The question is the awareness of consumers to what they provide and, of course, the actual experience."
Making the metaverse a reality
With a lot of buzz at MWC about the metaverse, there are a number of steps which need to be taken to make the metaverse a reality and an integral part of the way we live.
"For me, personally, I think the metaverse is one of the most exciting developments in the history of the internet," Rosen explains.
"For the first time, you have super high-speed networks, like 5G, which are just getting ready and deployed. Then you have new form factors, devices that are capable of actually giving users these experiences. And then you have the actual applications to make the metaverse work, but you need all three to work together.
"If one corner of this triangle doesn't work well, the experience breaks down. Now, what is this experience we're looking for? Why is it so exciting? Because for the first time in the history of our digital life, instead of looking at a screen, whether it's a mobile screen or a computer screen, we are actually inside the digital experience.
"If you have experienced it, you know: it's nothing like any digital experience we have today because more senses are involved, sometimes even emotions.
"If you're in a place and you're seeing you're in a high on a skyscraper, you actually get if you have fear of heights, you can actually feel it. There are very few instances today that we actually feel the internet, we look at it sometimes we're even detached from it, which is sometimes a problem in the metaverse. You're part of it, and that's something that's profound and that really enables us to bring new services that relate to education.
"I would love for the next generation to be educated in the metaverse because you can actually touch things. The metaverse has so many use cases because it's the connection between the physical and the digital world, and that's super exciting.
The metaverse also stands to be a major revenue driver in the near future for CSPs.
"What I just described is basically what we have today on steroids, meaning you will need more networks, you will need more devices, you will need more business models and far more connectivity. This is where it gets interesting for operators," Rosen explains.
"We have defined something we called metaverse-grade connectivity. This is connectivity on a level that doesn't exist today because, in the metaverse, you need to be so sharp on the ability to deliver the right speed at the right time, at the right latency, and that level of service simply doesn't exist today.
So first of all, operators need to be able to provide this metaverse connectivity. As an industry, we are responsible for this new chapter of the internet to unfold. That means that we will need to create the networks and operational systems that actually support the metaverse opportunity, for other developers and companies to actually use those capabilities.
So on one side, the opportunity is to build the networks and the capabilities to allow innovation to take place. On the other side, operators are actually brands. They engage with consumers on different channels. Now there's a new channel, it's called the metaverse. How do you give customer support in the metaverse? We have to reimagine customer support. We have to reimagine retail stores. And we have to reimagine technical support."
Partnership with Microsoft
At MWC Amdocs and Microsoft announced they would expand their strategic partnership to reimagine the telco experience, and to introduce an intelligent customer engagement platform. The platform will empower service providers to improve their engagement and end-user experiences and journeys across all channels and applications, streamline business processes, monetize innovative 5G use cases and accelerate the move to the cloud while leveraging the world's leading AI capabilities.
"The essence of our partnership with Microsoft, which is very important for us, comes from the strategy to serve the enterprise segment. Because of all the developments, in 5G and IoT and the metaverse, there are a lot of new connectivity opportunities in order to serve enterprise customers. You need a stack that starts from the sales cycle, and goes all the way to the configuring and ordering of a service.
"No single company has an end-to-end capability to do everything: from starting the conversation with the enterprise consumer, all the way to planning the network and launching the services themselves.
"The Amdocs Microsoft Collaboration allows us for the first time to do something which is integrated, which is very specific, and is aimed at the telecom vertical. So, together with Microsoft, we have pre-integrated our products to provide a seamless end-to-end experience and we believe this can bring profound value to our customers."