Futuristic 5G manufacturing - Singtel and Hyundai partner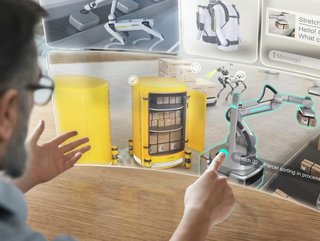 Singtel has signed a new partnership with the Hyundai Motor Group, which will see 5G technology used to enhance the futuristic EV manufacturing facility
This partnership will see Singtel's 5G infrastructure network solutions being deployed in the Hyundai Motor Group Innovation Centre in Singapore (HMGICS).
In this pioneering centre, the first of its kind in the world, Hyundai is using 5G to advance its manufacturing techniques, and ensure higher quality control standards across its production of electric vehicles.
The implementation of Singtel's 5G campus network
So, what role will 5G play in manufacturing? And, most importantly, what possibilities will Singtel's technology unlock for Hyundai?
Using Singtel's solutions, the HMGICS will be able to deploy a cutting-edge 5G campus network, with a mobile edge core.
Beyond the immediate benefits of the rapid connectivity and massive bandwidth that this will provide, Singtel's 5G mobility network will open huge doors for Hyundai's innovation facility.
With access to the technology, the HMGICS's high-precision quality control can be enhanced, across its manufacturing operations.
Alongside this, the combination of Singtel's Paragon (a comprehensive 5G network platform), edge computing management and services orchestration, will give the factory real-time feedback across the manufacturing process.
Using the Paragon software, Hyundai will be able to better manage their new UX features, which include the option of vehicle customisation, and for customers to actually watch their cars being manufactured through their phones, live.
"Singtel's 5G network and MEC solutions will overcome the performance limitations of WiFi to deliver the promise of digital twins and eventually metaverse for advanced manufacturing operations. With innovation from Hyundai and enablement from our 5G solutions, we are looking at a new concept of manufacturing where the station comes to the cell, unlocking opportunities for hyper-customization and other novel applications," said Lim Seng Kong, the Managing Director of Singtel Enterprise Business.
"Together, we are paving the way for Singapore to be the centre for Smart Manufacturing in the region."
The next steps for the Hyundai Motor Group Innovation Centre
Another key role that Singtel's 5G network and MEC solutions will have in the HMGICS is enabling Hyundai to start delivering on its 'metamobility' concept.
According to Hyundai, their pioneering metamobility concept is all about 'going beyond physical movements through robotics and the metaverse to affect change in the real world'.
The initiative (which is due to be completed by the end of 2022) involves the deployment of advanced AI, autonomous driving and a wide variety of other technologies, which demonstrate Hyundai's vision for the future roles of robotics, both in the real world and the metaverse.
Furthermore, Hyundai's other new concept - the Mobility of Things (MoT) - will also see (conventionally) inanimate objects given mobility, through the use of robotics. Over time, this will be evolved into a comprehensive MoT ecosystem.
As you can well imagine, Singtel's technology will be pivotal in the manufacturing of these precise, advanced new technologies. With it, Hyundai plans to make the HMGICS the leading facility for the development of a metaverse within the manufacturing industry - certainly no mean feat.