Foretelling the future of multi-access edge computing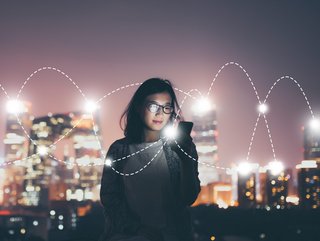 With edge enjoying time in the spotlight, we contemplate the future of multi-access edge computing in conjunction with the cloud, 5G and the IoT
The year 2021 was widely declared to be the year of edge computing. It was poised on the cusp of greatness, soon to be on the tip of every CDO's tongue and raking in lucrative returns. Of course, the proliferation of commercial 5G, widespread shift over to the cloud, and modernisation of mobile networks post-pandemic were all credible indicators of this trajectory, so it's hardly surprising that many telcos began seeking partnerships in the latter half of 2021 to fully realise their edge capabilities.
Value is a key driver behind the rapid adoption of the edge. To this end, telcos with an edge strategy have set their sights on the dizzy heights of multi-access edge computing (MEC) in the near-future. Not only does it have endless potential for innovation across the IoT, it can help to drive down costs associated with collecting and processing data via the cloud, as well as reduce associated latency – and it's already taking telecommunications by storm.
Getting to the nitty-gritty of multi-access edge computing
In essence, multi-access edge computing is a way of increasing the proximity of tech resources to the end user. Computing of data traffic and services is moved away from a centralised cloud to the network's edge, thus bringing it closer to the customer via regional and then localised routes. This distributed cloud architecture means that the cloud itself is bypassed in favour of the edge network, which then collects, analyses, processes and stores data.
The potential benefits of this for customers are numerous, with the proximity allowing for ultra-low latency, connected homes with real-time gaming possibilities (such as significantly reduced lag), and the enhanced performance of high bandwidth applications. For telcos, however, the benefits could be even greater. Aside from an abundance of potential use cases – including new services and revenue streams – there's also MEC's real-time analytics capability providing predictive and prescriptive insights, reduced costs due to localised data, and stronger levels of security and compliance to consider.
Edge computing itself is a relatively young concept, birthed following the dawn of cloud computing in the late 1990s and early 2000s. The more global organisations and networks adopted the cloud, the more they experienced latency, low bandwidth struggles, and increased privacy concerns. Edge computing was consequently conceived to alleviate these difficulties and amplify its capabilities for different use cases. We are now in the period of further exploration via multi-access edge computing, enabled as a result of widespread 5G rollout and localised networks.
In terms of traditional infrastructure, MEC is typically implemented via data centres distributed at the edge (hyperscalers) or via a device (manufacturers). However, for telecom operators – who have been developing distributed network infrastructure for 4G and 5G over the past decade – the edge exists across distributed cloud architecture, which is constantly scaling up and bridging connectivity.
Which telcos are combining MEC with 5G and local processing?
Defined as a next-generation network, multi-access edge computing combined with 5G is called mobile edge computing. Thanks to the powerful combination of existing distributed mobile networks and the rollout of 5G, MEC platforms have the ability to innovate in terms of virtualisation, performance and reliability, and reach – and some of the biggest names in telecommunications have already begun.
Equinix, a global digital infrastructure company, says it is "actively standing up novel 5G use cases". The first use case is Secure Edge from Exium, which enables highly secure, seamless multi-access edge compute functionality with tightly integrated security and network functions between the cloud, edge locations, and the devices themselves.
Russell Poole, Managing Director, UK, Equinix, says: "Emerging edge use cases require a fundamental change in underlying digital infrastructure. Equinix is investing heavily to help our customers enhance their existing infrastructure and lay the groundwork for full edge functionality. If a customer in the UK wants to trial an edge use case, they can do so through our Equinix Solution Validation Centers, where companies can validate transformational 5G and edge technologies."
Vodafone, meanwhile, is utilising its existing networks to analyse data traffic and mobile network performance events before making any network-changing decisions. The idea underlying this is based on the understanding that Vodafone can simultaneously add MEC capacity and integrate new network connectivity, while also managing efficiency and services on both a highly-localised and international level.
Johan Wibergh, Chief Technology Officer of Vodafone, says: "As the needs of our 300 mn plus mobile customers evolve, so will our network using this new platform. It is a global data hub that gives us a real-time view of what is happening anywhere on our network, uses our global scale to manage traffic growth cheaper and more efficiently as customer data consumption grows by around 40% per year, and supports the full automation of our network by 2025."
For other organisations, partnerships are key. IBM, Intel and Wipro, for example, are collaborating to create a strong digital ecosystem for telco clients with their 5G Edge solution.
"How those come together is an ecosystem of ecosystems," says Eric Levander, GM, Global Solutions & Scale, Network & Communications Sales, Intel. "With 5G in place, you need to bring together these ecosystems and ensure that the solutions are commercially consumable, and that takes a bit of time, but we were seeing tremendous traction, especially in those mission-critical areas."
"When it comes to telco and edge, the need for the ecosystem based around a common platform is greater because of the intrinsic heterogeneous nature of those environments – often a plethora of different devices or the IT hardware software and services provided by different partners," says Dr Evaristus Mainsah, GM, IBM Hybrid Cloud & Edge Ecosystem, whose team focuses on systems integrators, looking to build solutions around IBM's technology and partners for cloud and telecommunications – which includes edge computing.
Multi-access edge computing: now and in the future
The pandemic has succeeded in highlighting the sheer importance of telecom networks across both consumer and enterprise domains, serving to accelerate the need for – and subsequent adoption of – edge computing capabilities.
While this has led to novel healthcare, manufacturing and retail solutions already, it has the potential to elicit more, particularly in conjunction with the IoT use cases. Increased demand is going to require increased infrastructure, causing the processing environment to become unmanageable.
So it's time for telcos to not only start reimagining what's possible with MEC, but also to start equipping themselves with centralised orchestration and automation capabilities to manage, as well as overhauling and modernising network infrastructure to increase processing capabilities.
A bright outlook on the horizon
Currently, organisations are creating – or looking to create – on-premises and near-premises edge-based platforms for smart cities, industrial sensors, and wearables (used in healthcare, insurance and finance); progress in this direction is expected to continue into 2023 as providers realise the positive business implications.
Between 2023 and 2025, the remit of edge computing is expected to expand to further advance manufacturing quality control and the remote control of heavy machinery, with the potential for vast change across the agricultural landscape. Projections suggest that, post-2025, certain multi-access edge computing platforms could form the basis of fully autonomous tech, such as self-driving vehicles, remote surgery, and industrial robots – all of which are excitedly anticipated by consumers.
Now that edge computing is evolving to include the convergence of residential, business and mobile networks and virtualisation, telcos will be hard pushed to find valid reasons for delaying the adoption of MEC; the competition and potential innovation opportunities are hotting up.