Fighting fraud with mobile identity verification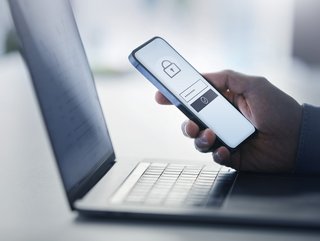 Fergal Parkinson, Director of TMT Analysis, outlines how mobile identity verification can help to protect consumers and meet commercial goals
Over the past couple of years, as our lives have moved further online, we've witnessed a growing fraud crisis take hold. In our new digitised world, there's a plethora of channels for fraudsters to take advantage of, and they're growing in confidence.
Fraud is rampant across the financial services sector. Recent figures from the UK Office for National Statistics (ONS) reveal that fraud is up by 36% since September 2021. Last year, the UK experienced total fraud losses of more than £1.3 billion, of which £583.2 million (a year-on-year increase of 39%) was associated with authorised push payment (APP) fraud.
APP fraud sees victims manipulated into making real-time payments to cyber criminals, typically by social engineering attacks that involve impersonation and identity fraud. It's becoming a major global problem.
Against this backdrop of soaring fraud, our own research highlights that almost half (45%) of UK adults believe the financial services industry is more vulnerable to fraud than ever before. And over four in ten (44%) are keen to hear about advances in keeping their account safe. Such communication can be the difference between winning a new customer or not, with 59% more likely to be a customer of a provider if they make it clear they have a robust application process in place.
But nearly half (46%) of people believe that financial services providers don't have strong enough identification measures in place, and 52% are scared each day that criminals will steal their identity.
The industry therefore needs to quickly improve customer trust by introducing stronger security measures, as well as raising awareness of the procedures already in place – not doing so puts reputation and future commercial growth at risk. It's crucial that firms that provide an online financial service, which is a great number of them in an age of embedded finance, operate securely and protect their customers.
Putting mobile at the heart of security measures
Luckily, there's a simple yet effective solution to counter these issues – one that can simultaneously fight fraud whilst reassuring consumers that the security measures in place are robust enough to offer protection: mobile identity verification.
Mobile phone verification at the sign-up and payment stages and push notifications to alert consumers regarding fraud and security threats are just two ways in which mobile phones are effective in boosting security. We've already seen new Strong Customer Authentication (SCA) rules introduced earlier this year to check identity before payments are processed and offer an extra layer of protection. By using a push notification to a mobile phone containing a code, or asking a customer to visit a banking app to prove their identity, consumer protection is greatly enhanced.
But we can go much further. Around half (45%) of respondents in our recent research think that identity verification technology is central in the battle against fraud. Despite this, it's still not being fully utilised by financial services providers.
Mobile phones are almost ubiquitous across society. With almost 84% of the world's population owning a smartphone, it makes sense for firms to account for, and incorporate, this significant market penetration when designing their security measures.
Given that 46% of people have had the same phone number for over a decade, and a third (30%) would rather change their bank account than go through the process of changing their number, a mobile number is a very powerful element of someone's digital identity.
Financial services providers can now harness rich and actionable mobile numbering data to strengthen and validate the user verification process, reduce fake accounts, give risk insights, improve conversations, and determine the optimal channel for message delivery. At TMT Analysis, for example, we process tens of millions of mobile numbers each day to help firms verify identities and combat fraud.
There are a number of benefits to adopting this approach. One is increased reliability, with security checks happening in real time, drawing on the most up-to-date information from the most authoritative sources, including telcos and regulators.
Another is reach. We process billions of data queries from around the world to our database each month. Our software and API can be used by anyone in the world that provides a service to customers via their mobile phone – this could be banks or one of the numerous non-financial brands now offering embedded finance services.
Mobile identity verification is also efficient, with data checks taking an average of three milliseconds. It can streamline onboarding, making sign-up processes quicker, cheaper, low friction and more secure. It's a huge opportunity for those in the telecoms industry, working with financial services providers or providing financial services themselves, to show they are listening to consumer concerns and introduce anti-fraud measures to help alleviate fears.