Ericsson's solution to AI cybersecurity safeguarding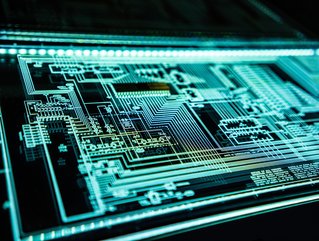 With cyber attacks becoming more frequent, it is becoming necessary for companies to rethink how to best safeguard their data.
Ericsson considering cybersecurity with AI highlights the need for companies to keep data safe with blockchain, as well as better serving customers
Ericsson have proposed a solution to greatly improve cybersecurity by way of artificial intelligence (AI). The idea, Snapcode.AI, seeks to use blockchain as a data layer to prevent both transport and storage of data. It is ultimately being proposed as an AI solution for telcos that is intended to safeguard users' data. Whilst it claims to be suited to business vendors, it encourages not only the improvement of protection for its customers, but also better data and cyber security for companies as a whole.
This initiative has been proposed via Ericsson ONE, a subsection of the company that pushes innovative ideas that its employees are conceptualising. The creators of the project are Rani Yadav-Ranjan, Julien Forgeat and Shohreh Savoli, who specialise in formulating solutions for Ericsson. Recently, the Snapcode.AI project was shared at MWC in Feburary 2023, with Senior Solution Manager, Savoli, stating that the AI is "a lean low-code AI/ML model creation platform without the need for raw data exposure."
AI has changed the way that cybersecurity works
With cyber attacks becoming more frequent, it is becoming necessary for companies to rethink how to best safeguard their data. Research shows the world experienced a 38% increase in cyberattacks in 2022 compared to 2021. To protect the privacy of their customers, telecommunication companies are beginning to implement even more storage and accessibility safeguards, with the industry itself expected to invest US$36.7bn per annum into AI software, hardware, and services by 2025.
These actions are arguably necessary due to increased 5G services and the rapid acceleration of intelligence like ChatGPT. It is no secret that AI has changed the way that cybersecurity works, as threats can be detected quickly.
With this in mind, it is helpful to consider how AI can help telecommunication providers better safeguard customer data, as well as how companies can safeguard their own data.
The possible solutions that Ericsson's AI proposes includes the following:
For a small footprint agent to be in charge of data inventorying and job execution running on customer infrastructure. Ericsson's proposed long-term goal is that eventually their agent should not be an Ericsson intellectual property (IP), but instead be open implementation to fit the specific needs of the user.

A very clear emphasis on reusability. The project creators are creating a model that can be trained and developed to enable the upscaling of Ericsson's AI portfolio to multiple customers, including those who do not wish to share data.
The solution also enables fine-grained logging and tracing. For example, every time a data scientist has access to information, or there is a manipulation of potentially sensitive data, the AI will log the purpose. If anything happens to the data, there is a very detailed "audit trail."
These potential solutions would allow companies to keep their data safe and avoid any breaches, as AI machines can be trained to identify patterns and anomalies that could indicate a cyber attack. Ultimately, these specialists at Ericsson wish to demonstrate not only the importance of cyber and data security, but to also propose next steps for businesses.