EE named best UK mobile network for the ninth year running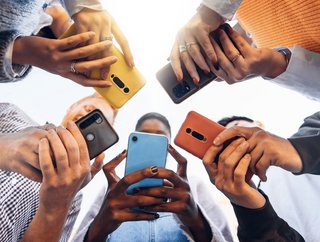 According to new RootMetrics data, in the first half of 2022, all four major UK mobile operators deliver strong 5G speed and high reliability results
In RootMetrics' latest UK Mobile Performance Review, the performance of the four major UK mobile operators was tested for their 5G capability, and the performance gap between the operators was assessed.
In the nation-specific categories, EE earned 25 UK Nation RootScore Awards (out of a possible 28) and achieved the fastest aggregate median download speed, in all of the four UK nations.
All four major UK mobile operators achieved a high 5G performance assessment
RootMetrics stated that major 5G progress has been made, and that all four major UK mobile operators achieved strong 5G speed and reliability results.
This means that, in the UK, 5G availability is growing, and the performance gap between the different UK network operators is narrowing.
The report named EE and Three as the two UK network providers with the most impressive 5G result. In fact, according to the results, these two operators are 'neck and neck' in terms of delivering the UK's best overall 5G experience.
However, it was EE that was crowned the UK's best mobile network - for the ninth year running - after achieving all seven of the UK-wide RootScore Awards.
The report stated that, In the first half of this year, all four of the main operators posted 5G median download speeds of over 100 Mbps in most of the 16 cities tested.
Although EE currently leads in fifth percentile speeds for 5G, Three surpassed EE in terms of 5G median download speeds, achieving nearly 200 Mbps.
Both EE and Three recorded 5G availability approaching 50%, during RootMetrics' UK-wide testing.