Driving forward edge tech with Intel partners at the helm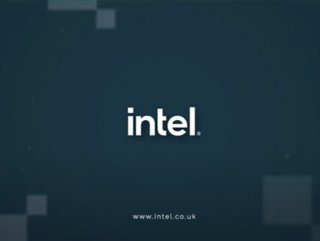 Intel's Renu Navale explains how the company acts as a critical driver for the future of edge adoption and its collaborative partnership with Tech Mahindra
In partnership with Tech Mahindra, Intel is driving the future of edge technologies with its Intel Smart Edge Platform: an edge-native distributed computing platform that enables developers and organisations to deploy and manage container-based workloads with cloud-like ease and security at the edge.
Responsible for overseeing this platform is Renu Navale, Vice President & General Manager of Edge Platforms Division at Intel Corporation.
"Smart Edge is a complete edge-native solution, providing an Edge Node and MEC controller. The MEC controller is designed to work as centralised components sitting on a private or public cloud so that it can control and manage hundreds of edge nodes sitting on-premise within an enterprise, and at the network edge," explains Navale.
"Tech Mahindra is a valuable member of the Intel ecosystem," she adds, "offering a robust private network solution powered by Intel Smart Edge. Tech Mahindra truly plays the role of an end-to-end system integrator—from deployment and configuration to management and monitoring of the Smart Edge Private Network solution."
As Intel sees it, the future of the edge is defined by the relentless march towards software-defined infrastructure and business automation. Smart Edge provides an open framework for integrating and managing network, media, AI and IoT workloads. This open approach abstracts hardware complexities and helps companies focus on building innovative edge services for enterprise, telcos, and other industries.
"The buildout of the edge is being driven by societal shifts—like supply chain bottlenecks, increased security needs, the new normal of hybrid work. It's also being driven by the cost and latency of backhauling data to the cloud, as well as regulations about what can be stored in the cloud," says Navale.
"Enterprises and governments will need edge-native strategies to develop and deploy solutions to compete in the shifting macroeconomic landscape."
Intel and Tech Mahindra: driving new revenues with edge technology
Intel collaborates closely with Tech Mahindra in the edge space as it develops chip and edge solutions to drive new revenues for the industry.
"Tech Mahindra and Intel are working to develop pre-integrated and verified solutions for faster market adoption. Our approach for 5G transformation includes a Rapid Rollout framework, orchestration and TechM's intelligent Assurance platforms," explains Navale.
"At Intel, we envision a future built on a shared distributed compute infrastructure and common software framework, where workloads can be placed where they're able to run most efficiently.
"The tools needed to develop, test, and quickly deploy applications will also be integrated," she adds.
In conclusion, Navale shares how else Intel looks to support Tech Mahindra throughout its 5G telecommunications' transformation: "We're also providing artificial intelligence and machine learning-powered Intelligent Network, Security Ops and Vertical-Specific solutions, productised and ready for orientation into customer environments."
Read the full Tech Mahindra digital report HERE