Connectivity as the key to smarter buildings
By Aaron Partouche, Global Vertical Principal Director, Colt Technology Services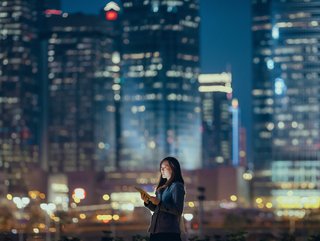 Aaron Partouche, Global Vertical Principal Director at Colt Technology Services, outlines why private 5G is central to creating smarter buildings
Enterprises are looking for new, better ways to transform and thrive in tomorrow's digitally connected society. Beyond migrating essential services and applications to the cloud for greater flexibility, scalability, security and access to data – especially in the hybrid working era - they're also using machine learning and big data analytics to create a business that's fit for the digital age, whether it's a factory, office, hospital, manufacturing site or warehouse.
Increasingly though, they're now assessing the feasibility of adding 'intelligence' to their physical building, to create a smart building benefitting from centralised control of its HVAC, electrical, lighting, access control, security systems and other interrelated systems.
But for smart buildings to really gather momentum, a transformation of the infrastructure they rely on requires increased interoperability between IoT and cloud technology. The IT Applications - like Enterprise Resource Planning, Warehouse Management Systems, IoT, Manufacturing Operations Management (Quality for example), Big-Data Analytics and AI - are Cloud and SaaS Based, and must securely pull data from Operational Technology (OT) equipment before the data can be processed. The on-premise OT data is aggregated on the Edge and then pushed to Global Clouds.
Preparing for a digital future
As organisations seek to adapt themselves for a digital future, the distributed edge has become the true centre of operations. It is in locations at the periphery where the most important work is done, where employee productivity needs to be highest and where a variety of connected devices are deployed in essential roles; branch offices, manufacturing plants, retail outlets, healthcare facilities and so on. It is in places like these where critical data is being generated, processed and analysed, and where an effective and secure means of networking that data is required.
The Distributed Edge sweet spot resides in the intersection of the proximity benefits (low latency, reduced backhaul and data localisation) and the cloud advantages (scalability, mobility and light device) and is suited to applications that need to be dynamic, flexible and scalable; for instance, applications that need to scale up and down and that could potentially be moved across different locations. This lays the foundation for an On Demand Virtual Network Functions marketplace as well as mobile applications.
Over time, the OT Networks will be replaced by more sophisticated networks - like Private 5G - while OT Systems like SCADA/PLC are being managed by Industrial Apps hosted on edge: 70% of data generated in the plant remains on-premise, for hosting Industrial Apps & IoT Gateways. The Industrial 5G ecosystem is stimulated by several public initiatives - such as 5G Create- in several countries to ensure that our local industry stays competitive.
Smart buildings as a platform for data and services
To explore what's possible with open, secure and flexible 5G enterprise connectivity backed by an on-demand fibre network, Colt has been working on a pilot initiative with Icade, the leading real estate player in the Greater Paris region. Icade takes an innovative view of property, visualising the office or manufacturing facility as more than just a static building. It sees it instead as a dynamic platform for data and services. This necessitates finding a standardised way to produce, transport, store and process all the different types of data generated by a smart building.
This pilot represents an important step on the journey towards understanding and unlocking the benefits of 5G for business verticals such as real estate, construction, retail and healthcare. It has been an exciting opportunity to, for example, try out some immersive experiences for the future workplace for adoption by a variety of industries. The value of having the right compute power at the network edge, allowing for low latency and local storage of personal data in a way that also enables regulatory compliance, has been established.
Throughout the pilot, we have been keen to address the needs of tomorrow's work environment. It was clear that we need to meet the challenges of the hybrid working patterns of the future. To address the expectations of employees for flexibility, a smart building must become a service platform for the end user. This is where 5G becomes an enabler, helping to transform the employee experience by, for example, supporting augmented reality and the latest immersive collaboration solutions. We proved that through network slicing, - where we allow multiple networks to be created over a single platform - a number of IoT-related uses can be made of available connectivity at the same time.
Collaboration set to unlock the digital ecosystem
So what lies ahead? Within a few years, we should be able to have applications, connectivity and edge platforms consumable in a cloud-like model. To provide this agility and simplicity, we will have to further collaborate to build the marketplace with our digital ecosystem. It is fair to say then that the digitally connected society, the empowered distributed edge and smart buildings, are now closer to becoming a reality for all.