Commodity AI firm, Commodities AI, secures funding round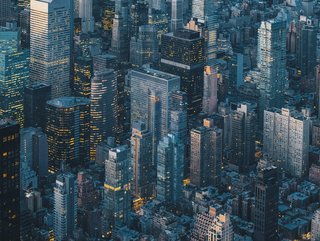 The funding will be used to expand into the AI insurance sector, invested in building commodity risk insurance products for previously underserved markets
Commodities AI, an AI-driven commodity intelligence company, has completed a seed funding round.
The organisation - which is the latest portfolio company of Seraphim Space - will use this funding to expand its services into new markets.
These AI-enabled services will include providing real-time commodity price forecasts to new global audiences, including raw-material businesses and key supply chain providers.
Using AI intelligence to manage risk and mitigate supply chain risks
Currently, Commodities AI uses proprietary AI technology to provide real-time commodity price forecasts for multinational material companies and supply-chain providers, through a solution that is backed by insurance.
It uses purpose-built AI to analyse thousands of data sets, allowing it to identify what variables are driving market prices, predict raw material costs, highlight risk exposure and help its clients purchase the necessary commodity products effectively.
But, thanks to this latest funding round, the company will be able to build and expand commodity insurance products that are specifically designed for smaller companies.
Now, Commodities AI is democratising these tools, techniques and data, and helping smaller enterprises to take the risk out of physical supply chains. In the current economic climate, such support will be invaluable in future-proofing operations.
"Commodities AI (ChAI) is already empowering businesses across some of the largest and most important industries globally by allowing them to better manage their commodity price exposure," commented Andre Ronsoehr, Investment Director at Seraphim Space.
"Now, ChAI's upcoming insurance product has the potential to become an absolute game changer for these businesses. We are very happy to support the founders and team at ChAI and look forward to an exciting journey."
The investment round, which was led by the venture capital fund Seraphim Space, saw participation from Insurtech Gateway, Passion Capital, Primo Space Fund, 2050Cap and Portfolio Ventures.