Cloud & 5G LIVE: All the announced speakers talking about 5G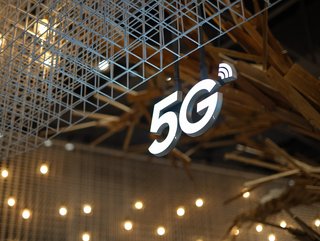 Mobile Magazine rounds up all the speakers at Cloud & 5G LIVE discussing 5G. Credit: Z z
Cloud & 5G LIVE is coming on 11 and 12 October. Here, we round up all the speakers on the topic of 5G - with more still to be announced…
With Cloud & 5G LIVE under eight weeks away, there's no doubt that anticipation is on the rise for the dynamic showcase, which will feature tens of industry professionals leading conversations on subjects key to the telco and TMT space.
One of the main topics covered at the bumper two-day event, streamed to audiences all over the world via Brella, is - unsurprisingly - 5G, with a spotlight on those at the top of the industry taking to the stage to delve into the limitless possibilities of this revolutionary network.
Which leaders are speaking on 5G at Cloud & 5G LIVE?
Despite there being a whole host of speakers still yet to be announced, there is already a growing list of experts set to share their knowledge and insights into 5G for Cloud & 5G LIVE. Further speaker updates will be released in the run up to the event on Mobile Magazine's website.
The first of those is telecom expert Jassim Al Awadhi, who was announced to be joining the lineup this week. The independent spokesman, who is also Digital Transformation Principal at UAE telco du, will host the fireside Fueling the Future: Exploring the Transformative Potential of 5G on day one, under the theme The Future of 5G.
The following session, a keynote called 5G and the Transformative Role of Local Bodies, will be hosted by Ericsson 5G Trailblazer Ceren Clulow. Clulow, who also spoke on the Cloud & 5G stage at Tech LIVE 2022, is Programme Director at Cambridgeshire County Council and is leading the implementation and ongoing delivery of its Digital Connectivity Infrastructure strategy.
The next keynote at Cloud & 5G LIVE will be The Power of SaaS Transformation: Embracing the Cloud and 5G Revolution, led by Nokia Cloud SVP Mark Bunn, part of The Future of 5G theme. Bunn brings over 25 years of experience in product management and software development, and a passion for driving SaaS transformation.
With his peers for the panel still yet to be revealed, Ravi Sinha is the first speaker announced as part of the three speaker-strong The 5G Leaders Forum. The Vice President 5G/ 6G Technology and Product Development at Reliance Jio will also lead a keynote titled 5G Networks: Paving the Way for Enhanced Connectivity and Innovation on day two of Cloud & 5G LIVE.
The session before Sinha's keynote, The 5G Transformation Forum - also the penultimate session of the second day - will feature Tech Mahindra's Manish Mangal, with two other speakers - their identities still yet to be revealed - joining him. An accomplished telecom industry veteran with more than 20 years of professional experience in telecommunications, Mangal has held a variety of leadership roles across his career, including at Alcatel-Lucent, Sprint (which has now merged with T-Mobile) and Reliance Jio.
Cloud & 5G LIVE - what you need to know ahead of the virtual event
Five key pillars of Cloud & 5G LIVE will guide attendees through the bumper two-day event, unifying the conference's objectives and providing a joint focus for speakers and attendees alike. These are: The Future of Cloud Computing, The Future of 5G, Women in Cloud & 5G, Cloud & Infrastructure, 5G Network Transformation.
Day one will cover the vast and ever-evolving subject of 5G, followed by cloud and sustainability across day two.
You can get your FREE ticket to Cloud & 5G LIVE here.
October's event marks a triumphant return for Cloud & 5G LIVE. It started as a stage at Tech LIVE 2022, live from Tobacco Dock in London, but this year's instalment marks the first fully-virtual incarnation of the event, spanning two days.
With more than 1,000 attendees expected to beam in from around the world for the virtual event, Cloud & 5G LIVE presents a unique opportunity for knowledge sharing, learning, and networking with industry professionals from all corners of the globe.
The conference will feature engaging keynote speeches, panel discussions and live Q&A sessions with industry experts. Throughout, attendees will have the opportunity to network with inspiring and motivational leaders from the world's largest companies, forge new business connections with potential future partners, seek collaboration opportunities and gain personal and professional development through the range of workshops and speaker sessions.
******
For more insights into the world of Mobile - check out the latest edition of Mobile Magazine and be sure to follow us on LinkedIn & Twitter.
Other magazines that may be of interest - Data Centre Magazine.
Please also check out our upcoming event - Cloud and 5G LIVE on October 11 and 12 2023.
******
BizClik is a global provider of B2B digital media platforms that cover Executive Communities for CEOs, CFOs, CMOs, Sustainability leaders, Procurement & Supply Chain leaders, Technology & AI leaders, Cyber leaders, FinTech & InsurTech leaders as well as covering industries such as Manufacturing, Mining, Energy, EV, Construction, Healthcare and Food.
BizClik – based in London, Dubai, and New York – offers services such as content creation, advertising & sponsorship solutions, webinars & events.