Ciena drives reliable, scalable networks with Vodafone Ziggo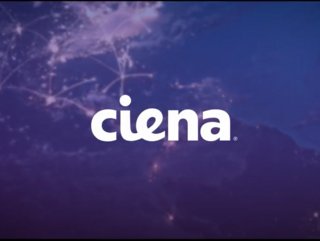 Jürgen Hatheier, CTO for EMEA and APAC at Ciena, talks about its work with Vodafone Ziggo and the reliability and scalability of network connectivity
Connectivity has become a basic human need, particularly when, in the current employment landscape, businesses are offering more work-from-home opportunities. Connectivity will also soon be embedded into more facts of life, such as electric vehicles (EVs) and infrastructure. For these solutions to be integrated into our everyday lives, networks must be reliable at present, and scalable for the future.
As the coronavirus pandemic became the main influence in the work-from-home mentality and the demand for higher speeds for entertainment, it exacerbated the need for a strong and reliable network to manage multiple compute-intensive tasks throughout homes.
Ciena was enlisted by Vodafone Ziggo, a Dutch joint venture between Vodafone Plc and Ziggo BV, to achieve just that, as the telecommunications equipment firm supported its efforts to create and exceed network capabilities.
Maturing networks to meet demand
As expectations run higher, networks are having to keep up – which means they must mature beyond demand. As highlighted by Jürgen Hatheier, CTO for EMEA and APAC at Ciena, COVID-19 was a catalyst for the need for scalable networks. But, this was only a catalyst for change. Way before the pandemic, telecommunications was growing in applications.
"Ciena had to continue serving our customers. We had to continue serving Vodafone Ziggo, which had to serve the hospitals, government agencies, enterprises that still needed to generate value and revenue in those difficult times," says Hatheier.
Ciena addressed the need for security
The coronavirus pandemic acted as an opportunity for Vodafone Ziggo and Ciena to develop its solutions further to meet the security requirements of remote workers. Ciena brought its optical technologies to the table to ensure Vodafone Ziggo operates with high-speed connectivity to provide its customers with a reliable, scalable, and secure network.
What differentiates Ciena from other telecom equipment organisations in the industry is its approach to network optimisation as it underpins Vodafone Ziggo's services with its core principles.
"It's really the alignment. When Vodafone Ziggo talks about reliability, quality and speed in the network, it is underpinned by our design principles of reliability, scalability, and security. You're not building networks because you just want to create a big pipe from A to B. A lot of different considerations go into that," Hatheier says.
Scalability must align with sustainability
Addressing the sustainability aspect of the networks, Hatheier answers the question: "Does high capacity come at a cost to the environment?" The technology leader confidently states that this is not the case, and that sustainability is a major consideration of the organisation. Looking at "high capacity and bandwidth, we are innovating at a rate in the transmission and transport technology industry like nobody else".
"We have to prove that we have reduced power consumption on a bit transfer from A to B, by almost 90%. That's the type of innovation you see in the connectivity industry," says Hatheier.
"Ciena's WaveLogic technology allows operators to increase their fibre capacity while also decreasing their energy use. Each successive WaveLogic generation uses approximately 50% less energy on a power per bit basis, while also doubling the data throughput over a single wavelength."
Read the full Vodafone Ziggo Digital Report HERE.