BYOND MOBILE - exploring the future of the 5G ecosystem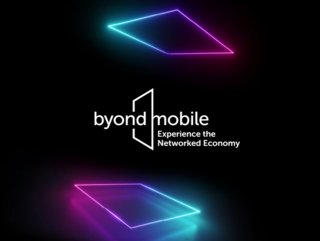 The BYOND MOBILE event, from 28-29 September, promises to provide an insight into how 5G solutions will enhance and evolve the networked economy
The BYOND MOBILE event will take place on the 28-29 of September, at the Samyan Mitrtown Hall in Bangkok.
The event will bring together over 800 businesses, exhibitors and technology thought leaders from across the globe, in Thailand's first BYOND MOBILE exhibition.
Across the two days, BYOND MOBILE will host over 1,000 visitors, who can attend keynote speeches, master classes, product demonstrations, fireside chats and panel discussions.
The BYOND MOBILE event looks ahead to the future of 5G, and the role that the so-called networked economy will have across all applications, industries and global sectors.
The aim of the event is to enhance our understanding of how to secure the ecosystem of 5G devices and applications, in order to shape a trusted digital future.
The show will exhibit 5G solutions and services from 50+ leading brands - including Nokia, RV Connex, True Corporation, and the BT Group - that are designed to be deployed in a wide variety of fields, such as health, agriculture, manufacturing and smart cities.
The networked economy, and the future growth of the Asia Pacific market
Within the next five years, the Asia Pacific region will account for a staggering 40% of the world's connectivity. The rapid growth of Southeast Asia's digital economy is being fuelled by over 400m internet users. As such, this market share is set to exceed $360bn by as soon as 2025.
As such, the event is opportunistically located at the Samyan Mitrtown Hall, in the heart of Bangkok's thriving business district.
"BYOND MOBILE will set the stage to drive the super-connected economy in the heart of Asia – a region being strategically contested by the 5G superpower heroes", commented Isabelle Springfeld, the Project Manager of BYOND MOBILE.