Building governance to maximise AI business impact
By Ben Montgomery, Senior Solutions Consultant, AI Governance, Dataiku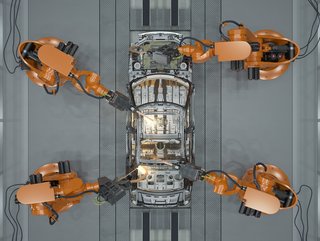 Ben Montgomery, Senior Solutions Consultant for AI Governance at Dataiku, shares his advice for telcoms businesses working to utilise AI technologies
Market maturity and the demand for analytics and AI are accelerating. According to a 2021 McKinsey report on the state of AI, last year saw the continuation of a steady increase in the adoption of AI in businesses, up 50% from the previous year. Businesses are moving past experimenting with AI and working to embed it into their processes to establish tangible value, while also laying the foundations to scale with AI.
With the rise in the adoption of AI, there has been an equal increase in focus on governance to ensure that AI is deployed in a responsible manner. AI governance is defined as a framework that enforces organisational priorities through standardised rules, processes, and requirements that shape how AI is designed, developed, and deployed.
Today, there are a few key drivers of the widespread adoption of AI governance that really stand out and that organisations should be tackling.
AI regulation: governance for compliance
We know that the pandemic has played a critical part in accelerating the adoption of AI, with 52% of business leaders that use AI saying so, according to a PwC study. As a result, there has been a need for more stringent regulations and governance frameworks in the AI industry.
The EU was the first governmental body in the world to issue a comprehensive response in the form of draft regulations aimed specifically at the development and use of AI.
With its AI Act, the EU has been working on building trust in AI and addressing "the risks generated by specific uses of AI through a set of complementary, proportionate and flexible rules". It is also proposing a legal framework that would give "AI developers, deployers and users the clarity they need by intervening only in those cases that existing national and EU legislations do not cover".
According to Accenture's recent report, 43% of C-level leaders think AI regulation will improve their ability to industrialise and scale AI. So, as more updates are expected on this, more clarity will be made for businesses on how best to follow best practices in implementing AI projects not just to tick a box but also as a growth opportunity.
How scale is driving governance adoption
When it comes to AI adoption, some businesses can set bold goals. For example, a business might decide that their objective is to embed AI into 70% of all business processes within the next five years. Although this may sound like quite an ambitious goal, it is certainly possible.
We have seen how COVID has been an accelerant of digital transformation, with Microsoft's CEO Satya Nadella saying, "We've seen two years' worth of digital transformation in two months," as he reported on the company's first quarter results back in 2020, the first of the pandemic era.
This shows that rather than reducing AI investment in a turbulent market, the general trend has been to expect more value from AI, with organisations increasing the speed at which they adopt and embed the technology.
AI governance tooling
As an obvious consequence to increasing regulations, businesses have been looking at tools and approaches to ensure their AI projects are compliant with regulations. Although tooling is fairly premature in the AI market, governance tooling is essential for maximising the impact AI can make.
In fact, according to a recent Accenture report, 69% of companies have started implementing Responsible AI practices, but only 6% have operationalised their capabilities to be responsible by design, i.e. having RAI incorporated into their data and AI strategy from the start so as to engender trust and scale AI with confidence.
The bottom line
According to the latest PwC AI Business Survey, "AI can deliver more value at scale when it's embedded in application systems that work nonstop". In fact, when businesses take a holistic approach to AI, they can expect greater success and reap more rewards.
This aligns with the concept and methodology behind everyday AI, a way of working in which AI is no longer the occasional ad hoc analysis or individual project, but part of a larger scale process supporting decisions and augmenting every action. It's no longer a question of whether one should have an AI strategy, but rather how one implements it and measures its value.