BT Group recruits Ab Initio, to drive data and AI adoption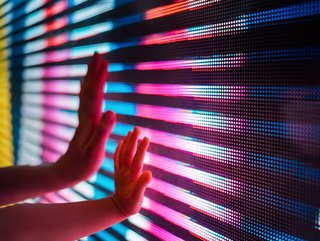 BT Group announced it will work with Ab Initio to establish smart, automated data management at scale, and advance towards its goal of becoming AI-led
The BT Group's Digital Unit has announced that it has established a partnership with Ab Initio, an enterprise data platform provider, to deploy integration and sustainable, strategic, and readily scalable smart automated data management solutions.
Through this partnership, and the sophisticated data solutions that it will implement, the BT Group's progress towards becoming AI-led will be accelerated.
The details of the BT Group and Ab Initio collaboration
Ab Initio will support the real-time automation of rules, policies, frameworks and interconnects between the BT Group's core data, as well as its applications, processes and users.
It will also support the orchestration of data between BT Group's applications, across both its estate and its data platform, which was built in partnership with Google Cloud.
Through this investment, it is anticipated that the automation drive will boost productivity, drive efficiency, improve the accuracy of data and the value of the insights gained, whilst also ensuring high data governance and data security across all applications.
In fact, the work being done with Ab Initio is forecast to be worth an aggregate £500mn in internal value to the BT Group, over the next five years.
The main sources of this value are the analysis of internal and external datasets, which will be used to deliver improved customer and colleague outcomes, alongside operational efficiency and sales insights.
"Ab Initio will help us securely and effectively get our critical data into our data platform at pace, whilst also allowing us to understand the origins, quality and context of our data, making it dramatically more useful," commented Adrian Joseph, Managing Director, Data & AI in BT Group's Digital Unit.
"Coupled with automated governance, the new 'data products' we deliver will boost the quality of our insights and our productivity, driving real value to the Group without compromising our data standards."
"BT Group's approach – using Ab-initio to support orchestration, automation, metadata intelligence, governance and controls around its core data platform – will get it up to 88.2 miles per hour in no time at all," added Alan Parker, Head of Ab Initio's International Operations.
"It's a shortcut to the future of the AI-led enterprise, unlocking agility without compromise, against a robust ethical framework."