Black Friday saw ecommerce websites handle 80% more traffic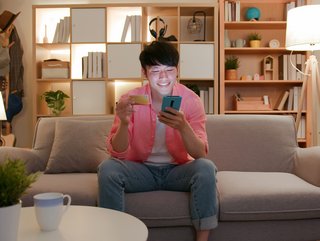 According to a new Platform.sh report, ecommerce websites had to manage an increase in website traffic of up to 80% during this year's Black Friday event
Platform.sh has released a new report, outlining website traffic data for the start of the festive shopping period.
The web traffic demands of Black Friday 2022
According to the report, ecommerce websites had to handle up to 80% more website traffic than they would in any previous week or month in 2022.
This trend continued on until Cyber Monday too, which saw an increase with ecommerce website visits up 50% compared to an average Monday in 2022.
Interestingly, these figures indicate that, despite ongoing concerns regarding the cost of living crisis, ecommerce websites are still experiencing a demand peak during the festive period, and that the annual Black Friday event is still successfully generating high levels of traffic.
And it doesn't seem to be quietening down for online retailers in the following period, either.
Website traffic for the first week of December was up 24%, with over one billion website visits per day in this week compared to the 2022 average.
About Platform.sh
Platform.sh is a unified, secure, enterprise-grade platform for building, running and scaling web applications. Founded in 2015, the company is headquartered in Paris and San Francisco. Platform.sh employs over 400 people across 39 countries and is available in Europe, the United States and Asia, through global partnerships with AWS, GCP, Azure and OVHcloud.
A member of the FrenchTech 120 and Gaia-X, Platform.sh was recently included in the FT1000 list of fastest growing European companies.