BICS announces launch of its new CPaaS network platform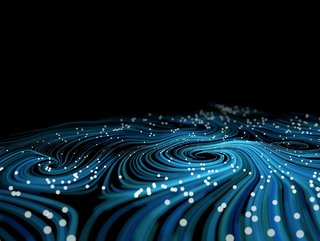 The international connectivity provider BICS has launched its new customisable Communications Platform as a Service (CPaaS) platform
BICS' newly-launched Communications Platform as a Service (CPaaS) offering provides enterprises with a customisable toolbox, allowing them to easily integrate communications services like voice, SMS and WhatsApp messages into their services and workflows, through APIs.
The details of BICS' new CPaaS
The CPaaS market is predicted to grow by $10bn globally over the next five years.
BICS' contribution to this market features a backbone of carrier-grade infrastructure, spanning 180 countries and 900 operators.
"The CPaaS market is growing bigger each year. We were well aware of this when entering the market," commented Matteo Gatta, CEO of BICS.
"We're not just providing enterprises with a software layer here, we are also managing the delivery. We've come up with a software toolbox that looks at software as part of the whole package. We've been delivering communications services for business for a long time, and our leadership in the telco space and top-class telecoms fraud protection means we have the core competencies to deliver a CPaaS experience that offers much greater quality, security, and reliability."
For SMS, which makes up more than three-quarters of CPaaS spending, enterprises using the platform will save money by avoiding 'grey routes.' While business SMS (or A2P) messages are meant to pass between network operators over specific fast-delivery channels, 'grey routes' exist in the delivery ecosystem which attempts to avoid network fees.
According to BICS, these substandard routes are highly unreliable and often result in undeliverable messages, costing companies billions in revenue. However, in its new platform, BICS removes this risk by utilising its existing network infrastructure, secured with direct connection right through to the end party.
"This is an exciting evolution from the work BICS has been doing in Cloud Communications for years," commented Divya Ghai Wakankar, VP of Enterprise Business & Marketing at BICS.
"We are not re-inventing CPaaS - what we're doing is bridging our trusted communications network established over decades to meet the demand from enterprises for scalable, reliable, and secure communication services. While the software capabilities to plug such services into enterprises' offerings already exist in the market, the reliability of such services is not always there."
The fact that BICS owns its own network will also support the security of the platform, as the company will carry calls and messages through its backbone infrastructure, rather than the internet, thereby removing the risk of threats such as eavesdropping.