Barbara Humpton, CEO of Siemens USA
By Charlie Steer-Stephenson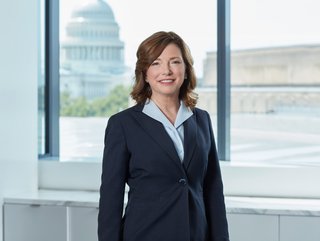 As the CEO of Siemens USA, Barbara Humpton is a role model for women in tech and leadership positions across the globe
Since its establishment in the UK in 1843, Siemens has been a global pioneer of technological development and digital transformation. From creating sustainable infrastructures to reinventing medical diagnosis equipment, Siemens has a world-renowned reputation for its success in connecting the physical and digital worlds, in order to protect data, property and people.
In response to increasing demand for more adaptable and sustainable infrastructures, Siemens has been instrumental in the drive towards smart cities and smart buildings.
In a recent article, Siemens' CEO, Barbara Humpton, celebrated the company's achievement in being named World Changing Company of the Year in the 2022 World Changing Ideas Awards. Following in the footsteps of major tech companies like Microsoft, Abbott and IBM, she praised Siemens for its efforts to change the world through digitalisation. She prides the company on "consistently creating technology with purpose, meeting challenges with innovative solutions and making a difference in people's lives."
An advocate of diversity, ethics and inclusion
As the CEO, Humpton leads Siemens' strategy and engagement across the US market. Humpton's primary focus is firmly set on growing human capability through technological development. To achieve this as efficiently as possible, she is a passionate supporter of increasing diversity and inclusion in the workplace, and STEM education. Her recent participation in the #SelectUSASummit's Global Women in Tech Roundtable demonstrates her commitment to making a change in how women access, and flourish in, the tech industry.
Humpton has also spoken publicly about the importance of finding a work-life balance – a personal interest of hers, as she navigates the balance between CEO responsibilities and duties as a grandma.
To spread her message and influence more widely, she leads her podcast The Optimistic Outlook, which explores the link between technological innovation and the mission to tackle social issues. Episodes have covered a variety of topics, from 'What falling ill during Covid-19 taught me about leadership' to one of the most recent episodes on 'Accelerating America's electric future'. In her discussion with CEOs from multiple US companies (including United for Infrastructure, Duke Energy and GoTriangle) about electric vehicles (EV), Humpton explains how Siemens' commitment to a national EV charging network will accelerate the accessibility and equitability of EV for people across the US.
A role model for #WomenInTech
Prior to her twelve years at Siemens, Humpton held multiple leadership roles at various US companies, including overseeing border security and managing programme performance at the Department of Justice and Homeland Security.
Since 2011, Humpton has dedicated her career to the Siemens technological mission. Starting out as Senior Vice President and Chief Operating Officer (COO) for her first four years there, Humpton soon proved her ability to deliver the most effective and efficient processes to Siemens' federal customers in infrastructure, energy and healthcare. She was then promoted to President and CEO of Siemens Government Technologies for a further three years, where she led the production and promotion of Siemens' technologies and services for the federal government.
Since 2018, she has served as the US CEO of Siemens, leading strategy and operations in the company's mission to digitise its largest market: the US. As well as acting CEO of Siemens, she is also the Chairperson for the Center for Strategic and Budgetary Assessments (CSBA), a policy research institute that advocates new ways of thinking about international competition and defence.
Humpton currently lives in Washington D.C., where she balances her CEO position and board of director responsibilities with her duties as a grandma.