Bango subscription super bundling provides a 'win-win-win'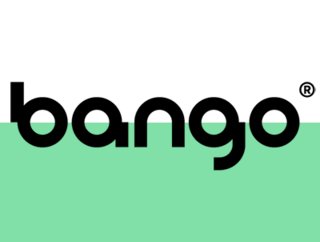 Bango provides unique technology and services used by global leaders to grow their online commerce faster and more effectively
Anil Malhotra, Co-founder and CMO, and Giles Tongue, VP Marketing, speak to Mobile Magazine about how Bango is helping tackle subscription fragmentation
Used by the world's largest companies to help them acquire more paying users, Bango has developed unique purchase behaviour technology that enables millions more users to buy the products and services they want, using innovative methods of payment including carrier billing, digital wallets and subscription bundling
As Anil Malhotra, the Co-founder and Chief Marketing Officer at Bango, explains, the company was founded in 1999 with the disruptive idea that businesses would be able to make valuable content available to users of mobile phones over the proposed "mobile internet".
"We were looking at ways in which businesses and brands could reach to reach consumers more easily on the mobile web," he explains. "And so we started building software, which turned into the Bango platform today which helps those online brands acquire more paying users."
Today, Bango provides unique technology and services used by global leaders to grow their online commerce faster and more effectively, with customers including Amazon, Google, Samsung, Softbank and Microsoft.
"We also offer a way for brands to bundle their services with telcos and companies like telcos," Malhotra explains. "And we also have a cool product called Bango Audiences, which helps brands target their advertising to the people most likely to buy it."
At the heart of its business, Bango helps online businesses monetise their content and services. "We open up interesting new payment methods like charging for service to your phone bill," Malhotra explains. "If you want to buy an app or streaming service instead of having to enter a credit card, you can just tap a button.
"Or you might be a customer of a mobile phone company somewhere in the world and you're offered a free offer, which turns it into a paid offer for a streaming music service or video service. And in doing these activities, we have accumulated lots of really interesting information about what people spend their money on.
"We have found a way of abstracting that into anonymised information that brands can then use to market online through social media platforms like Facebook or TikTok. And what the audiences do is steer your advertising towards groups of customers that are more likely to buy your product or service. So it enables people to get a better return on their spend, because more of the people that will see your ads are people that spend money on your kind of products or service.
"And we extract that insight out of our data in our platform."
Subscription wars: the changing
In November 2022 Bango commissioned independent research with 2,500 subscription consumers to find out more about the current state and what the future holds in the subscription economy.
As Giles Tongue, Bango's Vice President of Marketing, explains, the study found that subscribers are now demanding increased control over digital subscriptions.
"We found that 72% of users feel there are too many subscriptions at the moment," he says. "Over 30% of them are paying for apps they're not even using, and 35% don't know how many subscriptions they've got."
As Tongue describes, these challenges in the subscription market are driven by the fragmentation of subscription services. "So for example, you might have Netflix, but you could also have HBO and Paramount plus Amazon Prime and the list goes on," he says.
"And what we found is that if you then provide a single hub to help with the administration of this, then people will consume more services and actually spend more time with their subscriptions.
"That is a real win for telcos, because it actually drives loyalty and switching behaviour towards the provider of the super bundle."
Super bundling and providing a 'win-win-win' experience
According to Bango, super bundles capitalise on the second generation – which established telco networks as a credible route to market for content providers – to give end users access to potentially hundreds of content providers via a subscriptions "hub" manager, controlled by the telco brand.
As Malhotra describes, when it comes to bundling streaming services, the most part is the subscriber themselves. "If we are going to continue to grow this estimated $200 billion subscription economy, how is that going to happen? What do we need to do for subscribers to make that happen? And so the win-win-win is our renewed focus on working with our partners on the telco side and on the merchant side to ensure the ultimate winner is the subscriber."
"Merchants at the moment, and we're talking of the likes of Netflix, for example, have an ever-increasing cost of acquisition which is driven by this fragmentation and the difficulty in reaching their audiences by coming through these types of distribution channels," Tongue adds.
"They are now appearing through super bundling, through telcos. They're able to leverage those existing payment relationships that exist, but also to reach their customers more easily through the distribution channels that are emerging as a result of super bundling.
"So it's driving down the cost per acquisition is increasing the availability and the ability to reach their customers easily.
"That's an advantage to merchants because they're getting their reach advantage to the telcos. They're providing an ability to acquire, upsell and retain customers and the consumer is getting a great result because they're getting all these different types of offers all in one place, easy to administrate, and can manage their household expenditure more easily. So it really is a win-win-win."