Announcing: the launch of Data Centre LIVE Global 2023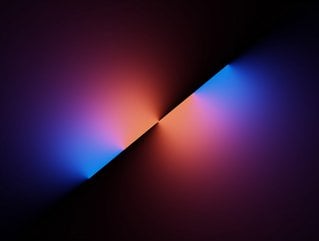 We're delighted to announce that our sister publication, Data Centre Magazine, will be launching its first ever live online event in 2023
Data Centre LIVE Global is a virtual conference, taking place on the 17th of May 2023. Taking to the virtual stage, some of the world's leaders in data centre technologies, security and sustainability will share their insights, in exclusive keynote speeches and dynamic fireside discussions.
Data Centre LIVE Global - what you need to know ahead of the virtual event
Data Centre LIVE Global will be live streamed to a global audience from 10:25am-2pm BST.
The virtual conference will consist of 12 keynote presentations across two live streams including lively panel discussions from leading experts and influencers in the data centre and cloud industry.
Data Centre Magazine will be discussing the biggest topics that are impacting the global data centre industry, including:
Managing the Metaverse
Sustainable Data Centres
The Energy Crisis
Smart Cities
Cloud & 6G
DEI & the War on Talent
Networking at the data centre & cloud event
Even in the virtual sphere, the show presents extensive networking opportunities.
The data centre and cloud conference will take place in a dedicated virtual venue, which is located on Brella. As the world's leading virtual event platform, Brella is built to foster engagement and interactions between participants.
From easy-to-watch content to match-made 1:1 meetings, Brella's AI-powered matchmaking technology reduces the friction many attendees face when attending events by recommending connections based on a user's profile.
So, through Brella's intelligent networking software, attendees can maximise their time and make valuable connections, seamlessly.
Get your free event ticket
Secure your ticket, link the not-to-miss event to your 2023 calendar, and join the crucial discussions taking place on the virtual stages on the 17th May 2023.
_________________________________________________________________________
For sponsorship enquiries email [email protected]