AI in telecommunications market to reach $38bn by 2031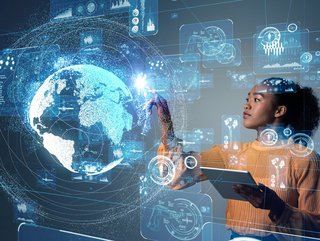 Credit: Getty Images
New research from Allied Research Group has shared that the AI in telecommunications market is expected to reach just under US$40bn by 2031
By 2031, the value of AI in telecommunications will be under $40 billion, at $38.8 billion, according to a report by Allied Research Group.
The report, titled "AI in Telecommunication Market… Global Opportunity Analysis and Industry Forecast, 2021-2031", shared data for business leaders looking to invest in artificial intelligence, machine learning (ML), natural process learning (NLP) and data analytics.
The report found that AI in the telecommunications industry produced US$1.2bn globally in 2021, with an estimation of $38.8 by 2031 translates to a CAGR of 41.4% from 2022 to 2031.
Evolving trends
The report offered an examination of the evolving trends in the industry, significant investment areas, leading market segments, value chains, regional context and competitive atmosphere.
The global AI in the telecommunications market is expanding because of the escalating adoption of AI solutions in various telecom applications, such as:
AI's ability to provide a more straightforward and accessible interface in telecommunications
Reducing the need for human intervention in network configuration and maintenance
Increasing demand for high bandwidth as more consumers switch to OTT services
The growth of the global market may be hindered by incompatibilities between telecommunications systems and AI technology. Nevertheless, the emergence of 5G technology and the growing usage of AI-enabled smartphones in the telecommunications sector is anticipated to present opportunities for a stronger global market in the coming years.
Growth of the unified communications market
Market Research Future (MRFR) has forecast that the unified communications (UC) market will surpass US$360bn by 2030, with a projected worth of US$365.2bn globally.
The study anticipates a compound annual growth rate (CAGR) of 21.25% during the forecasted period (2021-2030), primarily driven by the growing usage of the Internet of Things (IoT) in unified communications.
North America, with various established players in the industry and increasing adoption of BYOD solutions, is expected to lead and fortify the UC market. Meanwhile, the APAC region is projected to display the most significant CAGR during the forecast period.