82% of business leaders say IoT is critical to improving ESG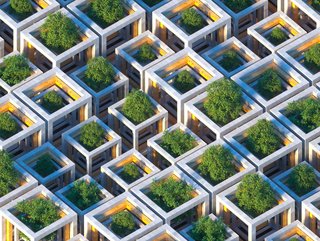 According to Inmarsat research, 82% of surveyed business leaders say IoT is critical to improving ESG outcomes, and improving industry trust (agree 81%)
Inmarsat, a leading global mobile satellite communications provider, has explored the views of over 1,000 senior technology and ESG decision-makers.
Its new report – entitled Accelerating Sustainable Action Through the Internet of Things – found that industry leaders believe IoT technologies and ESG initiatives will come hand-in-hand.
80% will increase their use of IoT solutions, to improve sustainability outcomes
As the world's businesses prioritise sustainability targets like never before, a keen focus will be placed on the green potential of these industry-leading technologies.
So, the report garnered valuable insights regarding the beliefs of senior technology and ESG decision-makers, spanning agriculture, mining, transport, utilities, oil and gas. The survey asked professionals about their perceptions of ESG, and whether they believed that data provided by IoT solutions could advance their sustainability efforts.
One of the report's key findings was that the overwhelming majority of surveyed business leaders agree that IoT is critical to improving ESG outcomes (expressed by 82%).
What's more, 80% said that they plan to increase their use of IoT solutions over the next 12 months, specifically in order to improve the impact of their sustainability outcomes.
Fears of greenwashing, and the sustainability perception gap
Despite the unanimous focus on improving sustainability standards, the findings from the business report weren't all positive.
In fact, the report revealed that business leaders largely do not trust each other's climate claims, with over three quarters (76%) not believing their peers' ESG reporting.
The key reasons for this scepticism, according to the report, were a lack of industry trust and verifiable data.
In fact, while 81% of businesses are convinced they are more sustainable than competitors, only 47% are willing to share all of their ESG data with third parties, in order to improve industry benchmarking
Interestingly, the vast majority of respondents (81%) said that IoT will prove critical to improving industry trust in this sphere.
"You cannot manage what you cannot measure, so it is heartening to see so many organisations looking to IoT to assess and improve ESG reporting," commented Jat Brainch, Chief Commercial and Product Officer, Inmarsat.
"To demonstrate progress, however, businesses must overcome their reluctance to share useful data and have the confidence to publish meaningful insights. Otherwise, they risk undermining genuine collaboration on sustainability and overshadowing the real progress being made. There is no quick fix, but creating methodical benchmarks based on actionable data, and sharing the results, will play a critical role in re-establishing trustworthy ESG reporting."