5G, demand traffic management and network slicing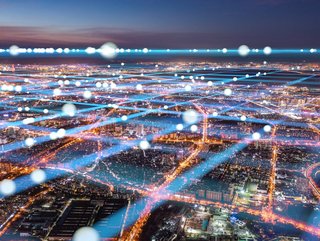 David Collins, the Senior Product Manager EMEA at Cradlepoint, shares his insights into network slicing and the opportunities it unlocks for providers
5G for business promises a huge advantage for connectivity in branch, mobile and even IoT.
One of 5G's key attributes is 'network slicing'. Network slicing is the ability to deliver virtualised "slices" tuned for specific types of traffic – it provides on demand traffic management that delivers low-latency network connections.
Whether that's customising them according to a specific need or even to work at a specific time. For example, 10% of a network's resources can be reserved exclusively for mission-critical applications, guaranteeing bandwidth for them. Allowing IT teams to scale services up and down quickly and easily, and offering them as an as-a-service basis.
What opportunities can network slicing bring to 5G providers?
Network slicing brings an opportunity for providers to deploy a dynamic service and enable enterprise and public sector customers to experience a more personalised Wireless WAN (WWAN) connectivity.
Whereas, traditionally, mobile connectivity offered by providers has been inflexible. For instance, businesses located in the same area but with very different connectivity needs, had little choice but to consume the same service. And whilst the provider could adjust the service in some ways, those changes affected all businesses in that area. With network slicing a more bespoke service can be offered.
5G has more varied capabilities than its predecessors, and businesses looking to invest in 5G plans and strategy need to understand its core differences if they are going to get it right.
Enabling network slicing requires businesses to deploy a 5G standalone (5G SA). Standalone 5G uses a brand new 5G network core, instead of being overlaid on an existing 4G LTE network core (5G NSA). Both approaches provide value, but many of the most exciting new features and innovative use cases of 5G work best standalone 5G networks, such as network slicing.
Therefore, even though network slicing has been available for use across 4G LTE and 5G NSA networks previously, it will become more prominent where providers deploy 5G SA, which will further transform the 5G industry.
Opening up new use cases such as vehicle-to-vehicle communications, augmented reality, 5G remote surgeries and Wide Area IoT. Automation technology also plays a key role, as it manages the different network requirements of applications. Ensuring each one has sufficient bandwidth, and slices that aren't needed are shut down. Meaning the overall network is managed efficiently.
While 5G is enabling billions of devices to connect through a common network, the increase in data through cloud-based working, applications and IoT devices has made it necessary to revolutionise how the network manages traffic. This is where 5G network solutions come in, which can be tailored to specific business needs.