58% of telecoms are stuck at basic customer personalisation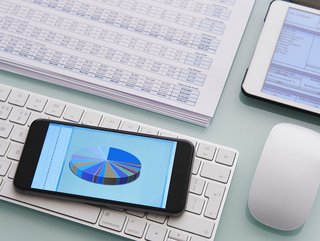 According to an Intent HQ report, while 80% of telecoms believe they're successfully personalising the customer experience, just 40% of consumers agree
A new research survey, conducted by Intent HQ, has revealed that a high proportion of telecoms companies are failing to utilise their customer data to its full potential.
What's more, there appears to be a significant disparity between the current attitudes towards using consumer data, and telecoms' beliefs about customer expectations.
The key findings of the Intent HQ report
80% of operators believe that they are doing a good job at personalising the customer experience. However, in reality, just 40% of consumers agree with that sentiment.
The report reveals a patchy current adoption of personalisation, with 46% of telcos unable to use a customer's name in correspondence.
Many are reliant on mass marketing ploys, and 58% of telecoms say that they are unable to go beyond the most basic level of personalisation.
Privacy is a major concern and the top challenge when it comes to using consumer data.
47% of customers expressed concerns about their operators' ability to protect their privacy.
31% of consumers would like to see greater transparency about their operator's data collection and storage practices.
23% of operators admit that a lack of technology and data infrastructure are holding back personalisation efforts
42% of telecoms say that they are struggling with the concepts of data privacy, security, and auditability.
Almost a third of operators say that a lack of knowledge about how to extract value from customer data is currently holding them back.
What are the main barriers to telecoms using customer data more effectively?
But, there are some positive takeaways.
Namely, that 73% of consumers said they would be happy to give consent for operators to use their personal data to enhance personalising offers, marketing, and for other customer service purposes.
"The study indicates some telcos are a little cautious and could do a lot more to optimise customer touchpoints for informed consent – not just ask them at the very start of the relationship", comments Simon Blanchard, Partner at Data Protection Network Associates.
"Customers really value choice and transparency. Focus on the value exchange and be sure to communicate the benefits clearly. This is the best way for telcos to build trust and gain consent if they want to drive upsell, cross-sell, and lifetime value."