58% of shoppers want to buy gadgets through the metaverse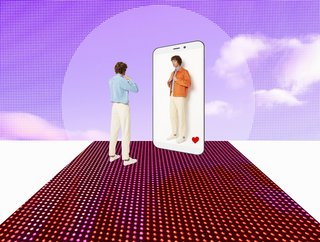 According to a new survey, conducted by Outform, 58% of consumer electronic shoppers say that they would now shop for these products through the metaverse
The report also revealed that 45% of shoppers purchasing consumer electronics believe that the metaverse represents the future of shopping.
The details of Outforms consumer research study
The retail technology agency Outform surveyed consumers to identify shopping behaviours in the consumer electronics category.
The research revealed that of the consumer electronic shoppers who are open to the metaverse, nearly half (45%) believe that this channel represents the future of shopping.
Interestingly, 41% state that, going forward, the metaverse is the most convenient way to shop. This, seemingly, is a fantastic indication of the current state of attitudes towards the metaverse, from what we can only assume is one of its key target markets.
The research also found that the elements that will become the everyday in the metaverse have a high degree of influence on electronic consumers' purchase decisions.
For instance, 79% of this consumer group are willing to use AR tools in-store to explore and evaluate products, while 73% say the same for VR. Furthermore, more than two thirds (67%) expect virtual try-before-you-buy experiences for new products.
"We know gadget lovers are willing to queue early doors for the latest product drop and are eager to experiment with the newest innovations. Our study shows they're ahead of the curve in how they shop too, with virtual technologies, AR and VR now driving a greater propensity to purchase," commented Simon Hathaway, Group MD EMEA at Outform.
"In bricks and mortar stores, smartphones are now a linchpin to sales for any consumer electronic brand or retailer. The ability to ensure shoppers can access contextually relevant content to make a purchase - everything from customer reviews to product demos - through mobile-friendly tools such as QR will be an important driver in 2023."
Smartphones are also proving increasingly indispensable in terms of in-store tech shopping.
In fact, more than three quarters (77%) of respondents said that they rely on phones to make purchase decisions in-store.