5 minutes with: Katherine Ainley, Ericsson UK CEO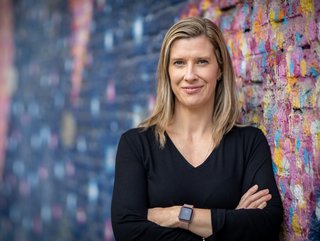 Ericsson is one of a number of businesses leading the rollout of 5G technology in the UK, but there's still a long way to go
Tell us a little of your role at Ericsson?
When I started at Ericsson, the world was still in the middle of the pandemic and connectivity was so critically important. It was a really exciting time to join the company. It showed how important digital infrastructure is in every part of our lives and why expanding 5G coverage and capacity is so crucial to the future of the country. The year ahead is all about pushing the UK and Ireland's 5G rollout to the next level.
How progressive is the telco industry on female leadership?
It's important to recognise that our industry isn't just suffering from a lack of diversity when it comes to gender, but across all under-represented groups. I'm passionate about ensuring we improve diversity across all these groups, at all levels. I think the challenge breaks down into hiring, retaining and promoting the right skills and talent.
We need to widen the pool of talent entering the telecoms industry by increasing the numbers of students studying STEM subjects. Just 20% of engineering and computer science students are female. Our Connect to Learn programme in the UK is helping on this front, particularly for those who are female.
How is the UK 5G rollout going?
5G is progressing well here, and Ericsson is at the forefront of the UK's rollout. We are the only vendor to support all four of the country's major mobile network operators in our 5G roll out, so we really are the partner of choice.
This year is about building on early momentum for the UK, which was one of the first countries to launch 5G services, back in 2019. In Q1 this year alone, we have delivered around 25,000 radios to customers – one every six minutes – to ensure the UK is leading the 5G race.
The fact is that 5G is a technology platform like no other, and it will help us transform society, improve lives and redefine our business sectors. If we can bring 5G to consumers as quickly as possible, we will start to reap the benefits, with innovative services, new apps and cloud gaming coming to the fore.
Industry digitalisation is also happening across all segments, and the speed, latency and security of a private 5G network opens all sorts of new possibilities, such as wireless factories, sensors on the production line, real-time data handling, and predictive maintenance.
At Ericsson, we're working with operators to unlock this enterprise potential – we've already seen some great examples at Ford, Bosch and the launch of the Green Planet AR Experience in London this year, which was a 5G standalone private network.
What is the goal of the UK 5G roll-out?
The goal is simple: we want to ensure 5G is ubiquitous across the country and that we're able to deliver these immense benefits.
But despite the strong start, we still have a long way to go on this goal. Our industry needs to move quicker. 5G population coverage is currently around 40%, whereas frontrunners US and Korea are at 60% and 98% respectively.
The strategy in the UK has been to focus on deploying 5G on low-band spectrum and on top of existing 4G infrastructure. This limits the true potential of 5G, and it's something we need to progress on in the year ahead.
The good news is that 2022 will be the year we are likely to see UK 5G rollout really take off. We are getting closer to the transition to 5G standalone and that's what will unlock a lot of this potential. We have all the pieces in place to really move ahead now, and I'm hopeful that if we can all come together as an industry to speed up our plans, we will be in a great position to take advantage of the unique economic and social benefits 5G can bring.