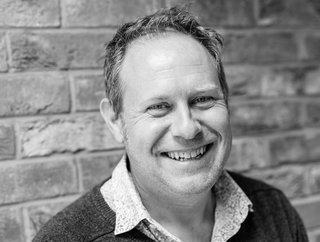 Giles Ivey is the CEO EMEA at MiQ. Alongside his team, he sets the strategy and direction for the region, reaffirming MiQ's reputation in its key markets
What is MiQ's point of difference?
Technology comes and goes, so the biggest challenge – in a world where clients are often omnichannel and multi-regional – is how to get all the technology they've chosen to work together.
While almost every other business in the AdTech sector is trying to sell the technology they've built, MiQ is different. We're one of the very few organisations in the ad industry that doesn't try to sell clients our own proprietary technology, but helps our clients to get the technology they've chosen to work at its best.
What technology are you most looking forward to using more of?
With all the major shifts in the advertising industry, one thing that's a common thread throughout is the use of data. Harnessing data in the right way is one of the technological developments I'm most excited about.
A huge part of the future of advertising on streaming platforms – like YouTube and TV – is getting these two, often siloed, channels to work together.
Connecting these disparate data sets can offer vital insights, enabling marketers to determine the goals and tactics of an effective media strategy, while reaching the underexposed audiences within linear TV viewers. I believe that all forms of traditional media will be traded programmatically in as little as five years' time and, rather than this being a type of advertising, it will just be how all campaigns are run.
Meanwhile, I'm looking forward to seeing how our clients unleash the potential of their data in the post-cookie world.
By using the power of first-party data with a cookie-free approach, underpinned by anonymised data sets and clean rooms, advertisers can gain that competitive edge and stay ahead of the curve to achieve continued, sustainable success.
We've seen this kind of success ourselves, with clients choosing to connect their first-party data silos with cookie-less solutions for a future-proofed, omnichannel approach.
What has been your highlight in your current role?
I've led MiQ's EMEA business for four years, and, during this time, it's been amazing to build my team, watching them flourish and develop.
I've also had the privilege of seeing very talented people deliver amazing results in the UK and move to other regions to continue their great work. When I joined, we had less than 100 people in EMEA; by the end of the year, I expect we'll be almost 200-strong.
What do the next 12 months hold for you and the company?
In the short-term, sustainability is something that's very much on our agenda. We are launching key industry partnerships that give us the ability to measure, report, reduce, and offset carbon emissions across the supply chain, helping our customers make environmentally-conscious decisions about their digital ad spending.
We're also in the process of making sustainability a key part of MiQ's DNA, from the inside-out – including how we run our offices and our infrastructure.
Alongside this, we've done a lot of work to ensure our clients don't need to rely on third-party data, both in the run-up to GDPR and in preparation for the depreciation of cookies.
MiQ is focused on using data to help our clients understand their audience's needs – such as behaviours by region, based on key macro trends like weather, the time of day or week, and so on. This can give us a solid idea of where advertising is going to be most powerful, which is fascinating. Understanding, and even embracing, the uncertainty of the cookie-less reality can significantly impact a company's data strategy.
The future of identity is already here and, with it, comes a wealth of opportunities.