Zain Bahrain, Ericsson integrate 5G Carrier Aggregation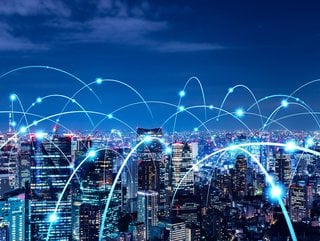 Ericsson and Zain Bahrain, a UAE-based telecommunications provider, have formed a partnership to integrate 5G Carrier Aggregation solutions.
Zain Bahrain, a telecommunications industry innovator based in the UAE, has implemented Ericsson's 5G TDD-TDD (Time Division Duplex) Carrier Aggregation on a commercial device to use on mid-band frequency to boost user experience and enable high data rates. This is part of Zain Bahrain's ongoing partnership with Ericsson to expand its 4G and 5G coverage as well as introduce 5G mid-band (sub-6GHz TDD) carrier aggregation.
Ericsson Carrier Aggregation provides Zain Bahrain the capability of aggregating several frequency bands for higher data speeds and coverage extension. With coverage and capacity being key elements of an optimal 5G user experience, it will serve as an effective tool to increase the capacity of Zain Bahrain's mid-band networks.
5G Carrier Aggregation solutions enhance the mid-band spectrum
Ali Isa Alyaham, Director of Technology at Zain Bahrain commented: "Working alongside Ericsson on their 5G Carrier Aggregation solutions will allow us to maximise the full potential of our mid-band spectrum and deploy a better 5G network with greater coverage, increased capacity, and higher data speeds. With Carrier Aggregation being powered by Advanced RAN Coordination it will also help us achieve full deployment flexibility and uncompromised user throughput while building our 5G network in Bahrain."
Wojciech Bajda, Vice President and Head of Gulf Council Countries at Ericsson Middle East and Africa said: "Carrier Aggregation is the foundation for deploying high-performing 4G and 5G networks. Since the introduction of LTE, we have been leading the way when it comes to mid-band peak rates with Carrier Aggregation, and we are certain our collaboration with Zain Bahrain will help them meet the ever-growing demand for wireless data and applications while using their existing spectrum efficiently."
Ericsson holds a long-standing partnership with Zain, having been a RAN (radio access network) vendor to Zain for many years. In recent years, Ericsson has focused significant efforts towards influencing the Carrier Aggregation ecosystem and has achieved significant milestones in the mid-band technological plane. Through this recent partnership, Ericsson shows its commitment to helping regional operators with innovative solutions for optimizing their 5G networks.