Xplornet goes live with Canada's first standalone rural 5G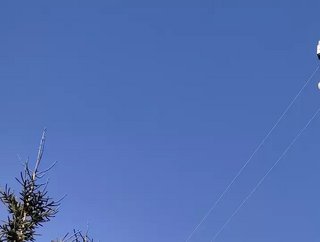 The country's first rural SA 5G network currently covers New Brunswick, and will expand to 250 additional rural communities by the end of next year.
Canadian rural 5G is about to get a huge upgrade. Xplornet, a Canadian broadband provider focused on rural areas, has announced the launch of the country's first standalone 5G network designed to cover rural communities. 
With an average population density of just 4 people per square kilometre, Canada is one of the least densely-populated countries in the world (ranking 228th worldwide) and is distributed across one of the largest areas of land of any nation. Because the country's population is overwhelmingly concentrated in the southern provinces (more than half of Canadians live in just two provinces: Ontario, where one in three Canadians live, and Quebec where almost a quarter of Canadians live) and even more so in the cities within those provinces, rural Canadians are increasingly finding themselves on the wrong side of the digital divide. 
Paul McLauchlin, president of the Rural Municipalities of Alberta, said recently in an interview with CBC that "There's literally people in this province that do not have access to any broadband." 
The Canadian Radio-television and Telecommunications Commission recently defined "digital poverty" as lack of access to internet speeds at least 50 megabits per second (Mbps) or upload speeds of 10 Mbps. Currently, just 45.6% of rural communities in Canada meet that threshold, which is why Xplornet's 5G SA wireless network could be part of the answer to the country's digital inequality woes. 
"Our rural 5G broadband network will directly and immediately benefit customers. It will also help create employment, spur innovation and invigorate rural communities across rural Canada," said Allison Lenehan, President and CEO of Xplornet. 
He added that the launch of Xplornet's standalone 5G network was "a significant milestone" for both his company and "rural" Canadians. The service has currently been switched on in New Brunswick, with 250 more rural communities set to be connected before the end of 2022. Xplornet's SA 5G network will supposedly deliver speeds up to 100mbps for rural Canadians - still slower than the urban average, but a significant improvement nonetheless.       
"We recognize that rural internet access is key to the future success of our entire province," said Blaine Higgs, premier of New Brunswick. "We are encouraged by the launch of Xplornet's rural 5G network, which will contribute to that goal by allowing more rural customers to stay connected."