Why is 5G important for autonomous vehicles?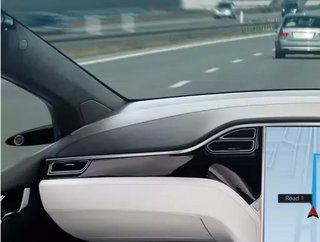 5G is most commonly associated with mobile devices, but it is also important for self-driving vehicles, and here's why...
Not too long ago, autonomous vehicles were more of an idea or a fantasy that were seen more in films and TV series than in the real world. The complex processes and technology needed to turn them into a reality made the dream of self-driving cars seem difficult to achieve.
However, as technology advances, that idea has recently looked more feasible. So, how might one of the biggest advancements in the technology world - the 5G network - help the development of autonomous vehicles and why is it important for it? 
Enhancing safety
Allowing vehicles to drive themselves means that, in the event of an emergency, it will have to make decisions to ensure the occupant's protection and safety. In unexpected situations or scenarios, there is the potential for the technology in a self driving car to become over-stimulated, at which point measures are in place that will automatically pull the vehicle or car over to the side of the road.  
However, sometimes this will not happen fast enough, and this is where 5G can provide some assistance. Due to the network's features, 5G is able to increase the safety of self-driving vehicles by allowing them to be controlled by an external operator. In an emergency, the operator could override the system and enable the vehicle to take evasive action if required.  
This would be much harder to achieve with a 4G network due to the fifth generation having shorter response times and greater network resources than that of its predecessor. 
Network slicing
One of the features of 5G which would be useful to the development of autonomous vehicles is its network slicing ability. 'Network slicing' is when a network is divided into virtual network levels which can be assigned to different tasks. 
In an autonomous vehicle, for instance, one of these layers would be assigned to the operation of the vehicle while others would focus on things such as safety alerts. This prevents the system from confusing tasks and potentially overloading itself, while also giving priority to other infotainment services, such as the radio, which are used in parallel. 
5G autonomous cars could be the future. Image: Getty Images
Data processing and storage
As previously mentioned 5G is much faster than the fourth generation network, and this has several advantages for self-driving vehicles. One of these is that, thanks to the lower latency capabilities and higher bandwidth coupled with its ability to offload computing tasks efficiently, data can be stored and processed more efficiently and at a higher speed, which is crucial in the world of driving where reaction times matter in keeping occupants safe. Increased storage capacity allows users to upload a vast amount of data and increases the vehicle's intelligence in terms of the features it can offer. 
Dr. Joy Laskar, CTO of Maja Systems, says that self-driving vehicles will be able to generate around 2 Petabits of data, which is the same as 2mn gigabits. He also points out that the reason why faster ASIC processing technology is required is due to the fact that it would take around 230 days to transfer a weeks worth of data from an autonomous vehicle, however the use of 5G would be able to greatly improve this. 
Vehicle and transport infrastructure
To allow autonomous vehicles to function properly, they rely on sensors which not only feed information back to them, but also enable them to communicate with other vehicles on the road as well as transport infrastructure such as traffic lights.
For example, intelligent camera systems allow for an exchange of data between cars or vehicles. However, they have drawbacks, such as not being able to see around corners.  
This is where 5G comes to the rescue. It is able to expand the scope of autonomy via its broadband data communication and is faster and better at doing so than the previous 4G network. As a result traffic flow of autonomous vehicles is improved, meaning traffic jams would be less likely to occur. 
Improved internet speeds
Overall, researchers in the market believe that 5G will be able to offer internet speeds which are 100 times faster than 4G, enabling enhanced occupant safety and vehicle-to-vehicle (V2V) connectivity. 
To conclude, 5G will enhance the world of autonomous vehicles in several ways, the most prominent being through improved safety and the ability to allow an autonomous vehicle to think and react to situations with speed. 
If implemented, the 5G network in autonomous vehicles would be a huge achievement and would prove that dreams and ideas can be made into reality.