What is Nokia's NetGuard XDR Security Operations software?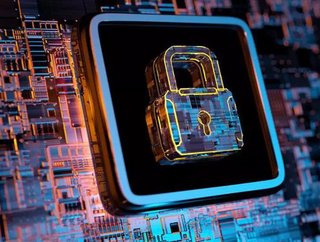 We take a look at Nokia's new 5G security software following the news that it has won a 2021 Glotel top award for "Security Solution of the Year."
Telecommunications company Nokia recently announced that its new NextGuard XDR, as well as its Digital Assistant solution, had been presented with awards at Glotel 2021, an event that recognises innovation and excellence from the companies involved in advancing the telecoms industry.
NetGuard XDR was awarded "Security Solution of the Year", while Nokia Digital Assistant won the top prize for "Digital Transformation Innovation". The Glotel award is sponsored by telecoms.com and Informa Tech, a business-to-business information provider in the Information and Communications Technology sector.
Talking about the event, Hamdy Farid, Senior Vice President, Business Applications at Nokia, said: "This award is a great reflection on Nokia's NetGuard XDR solution that enables CSPs and enterprises to keep on top of a rapidly evolving cybersecurity threat landscape. AI and machine learning are helping us identify and remediate incidents more rapidly and to secure critical networks for our customers. An excellent job by the Nokia team." 
Samir Kumar, Senior Vice President, Mobile Networks Services at Nokia, said: "It is great to see this industry recognition for Nokia Digital Assistant, beyond the commercial validation we already see. This award highlights both the strong innovation that underpins this solution and the tremendous work by many Nokia employees in turning this thought leadership into reality."
What is Nokia's NetGuard XDR security software and how does it help 5G? 
Nokia's NetGuard XDR is a security software solution that aims to provide communication service providers (CSPs) with stronger network defenses that rapidly prevent and stop threats before they materialize. The platform modules come with new analytics, machine learning, and automation functions to better manage incidents and react faster to neutralise threats.
Where CSPs require additional cybersecurity expertise, XDR is complemented by MDR. In an MDR business model, Nokia utilises XDR capabilities and integrates the processes and skills in its 24/7 Security Intelligence Operations center to offer a holistic incident management solution for detection and resolution of any security incident in a 5G network.
Nokia claims that NetGuard XDR has demonstrated 70% increased effectiveness at blocking threats, according to Nokia customer field-trial data, by integrating disparate tools from multiple vendors, putting previously siloed information into context, and streamlining security automation, analytics and response actions from across the entire network.
Joel Stradling, Research Director, European Security, IDC, said: "The timing is right for Nokia's NetGuard XDR software launch targeting CSPs, and private and public sector organisations. CSPs can leverage NetGuard XDR's contextual analytics, automation, and ease of integration with multiple vendor tools to drive new revenue opportunities. Nokia's 5G domain expertise, tailored processes for incident management in 5G, plus experienced security analysts combine to create compelling MDR services with XDR capabilities."