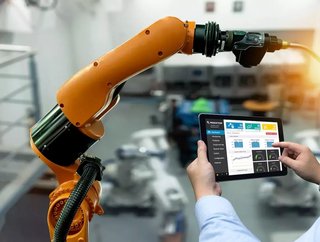 ArcelorMittal, Orange, and Ericsson have announced the launch of the largest industrial 5G network in France called 5G Steel, but what is it?
ArcelorMittal France, Orange Business Services, and Ericsson today announced the launch of 5G Steel to test 4G/5G connectivity at ArcelorMittal's industrial sites in France over the next three years. The French government supports this initiative as part of the France Recovery plan. The Grand Port Maritime de Dunkerque, EasyMile and the Caisse des Dépôts are also among the project partners.
Orange Business Services, Ericsson, and ArcelorMittal France have developed this project together, including the design of industrial use cases adapted to ArcelorMittal's challenges and business requirements. The project is based on Ericsson's technology leadership within 4G/5G private cellular networks suited for advanced industrial use cases and high-risk sites and Orange Business Services' integration and support expertise.
David Glijer, Director of Digital Transformation at Arcelor Mittal France, commented: "ArcelorMittal is firmly committed to its digital transformation and is positioning itself as a leader in the digitalisation of the steel industry. In production, maintenance, logistics, and development, digital technologies have already begun to transform our processes, increase the reliability of our operations and improve the comfort and safety of our teams. The opening of our two Digital Labs in Dunkirk and soon in Florange is another illustration of ArcelorMittal's desire to create an ecosystem at the crossroads of industry and digital."
What is 5G Steel, and what does it provide?
5G Steel is a private network based in France developed and led by ArcelorMittal France, Orange Business Services, and Ericsson. It aims to provide extensive coverage to cover all of ArcelorMittal's complex industrial sites, both outdoors and indoors. Workers and machine operators can move freely with reliable connectivity anywhere on-site; high throughput to meet the high-performance requirements of modelled processes, connected devices and production data.
It also offers low latency to support the deployment of autonomous vehicles and remote-controlled machinery as well as security in high-risk areas; network slicing to tailor services to each business process and needs, and data security to protect sensitive industrial data on-site.
In addition, the network will enable ArcelorMittal's plants, starting with Dunkirk, followed by Mardyck in Hauts-de-France and Florange in the Grand Est area, to deploy use cases requiring high-speed cellular connectivity, according to Ericsson. 
Franck Bouétard, Head of Ericsson, France, said: "With 5G Steel, Ericsson is pleased to support ArcelorMittal in testing new industrial use cases based on 4G/5G cellular technologies. Ericsson once again demonstrates our expertise and technological leadership with private networks in a complex industrial environment."